Mom who delayed invasive cancer treatment to protect unborn babies dies 10 months after delivering twins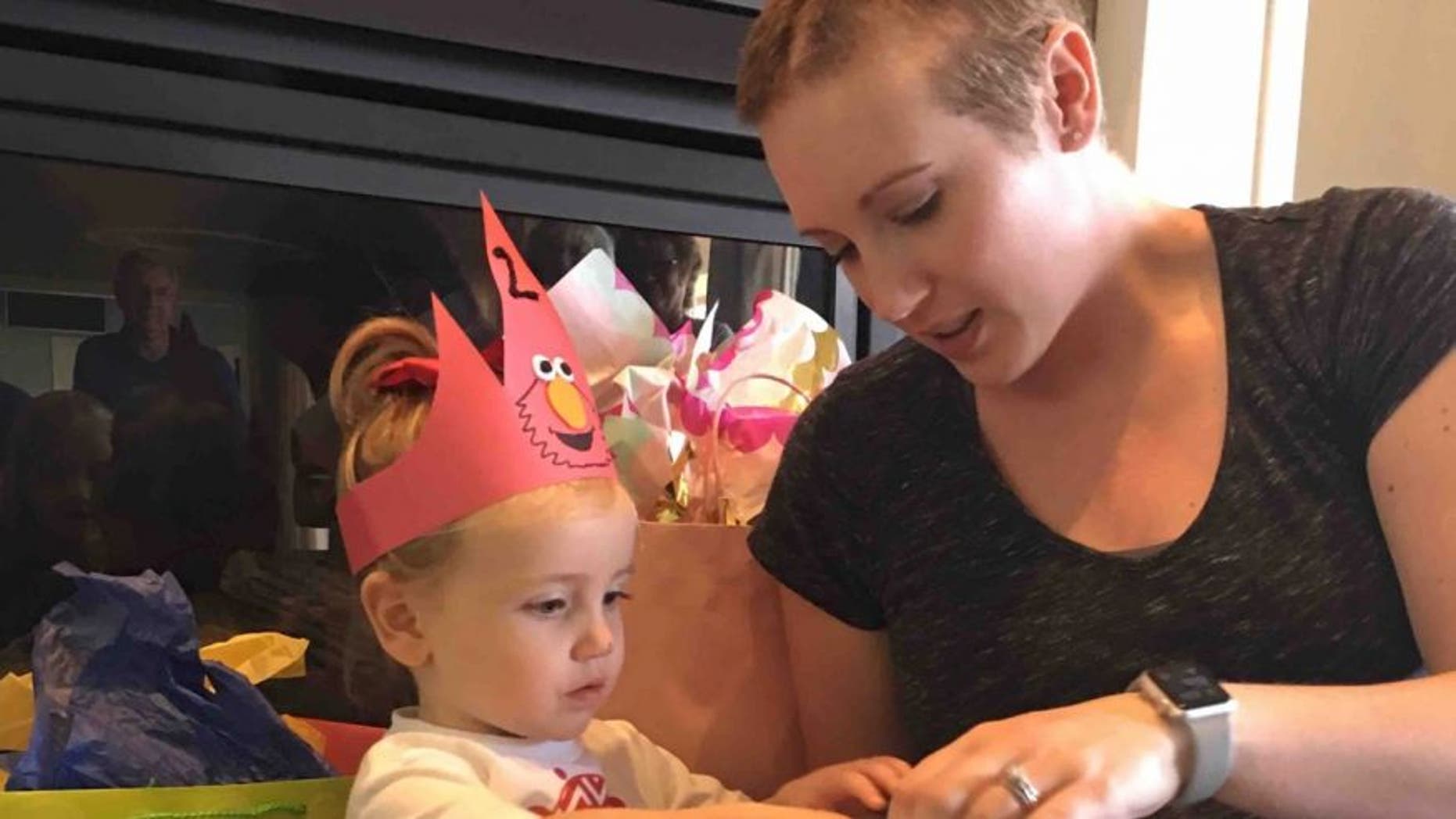 A Kansas mom who made headlines last year when she decided to delay invasive cancer treatment for the sake of her unborn twins has died. Danielle Dick, who in addition to her 10-month-old twins also had a 3-year-old daughter with her husband Tyler, died on April 25.
"It breaks our hearts to tell you that Danielle passed away last night," a final update on the family's GoFundMe page said. "She took a sudden turn [for the] worst last Friday before starting treatment. The leptomeningeal disease spread faster than anyone was expecting. There was enough time that family was able to spend time with her. Tyler was laying with her when she passed peacefully."
The page, which kept supporters updated about Dick's diagnosis at 17 weeks pregnant, the twins' premature birth and then about her most recent travels to Texas for treatment, raised more than $38,000 to help the family.
5-YEAR-OLD GIRL LOSES FOOT IN LAWNMOWER ACCIDENT
Her health battle started with a 2011 surgery to remove a mole on her back that turned out to be melanoma. She began having trouble with her speech in April 2017, which was initially believed to be a pregnancy symptom. But when she lost the ability to speak completely, she was rushed to the hospital where doctors found three brain masses and two masses in her abdominal wall.
She underwent surgery to remove the masses in early May, during which the babies were closely monitored, but all masses were discovered to be melanoma likely stemming from the initial mole.
She received limited treatment until the twins reached 29 weeks gestation, at which point they were delivered via emergency C-section and cared for in the NICU.
"She loved those babies so much," Tyler told TODAY.
The twins went home several weeks later and Dick began full treatment, but subsequent scans showed more tumors had appeared. Tyler said that while his wife never got good news when she went to the doctor, she always kept a positive attitude.
WOMAN CLAIMS HOSPITAL FIRED HER FOR PUMPING BREAST MILK
The most recent blow came in early 2018, when it was discovered the cancer had spread to her spinal cord. She was sent to MD Anderson Center in Houston, where doctors placed a catheter in her skull to inject chemotherapy directly into her spinal cord, but it was too late.
"She started getting so sick she wasn't able to start treatments," he told TODAY.com.
Tyler said his wife wanted her story to reach others so that they would understand the dangers of skin cancer.