Mom of twins learns she's expecting triplets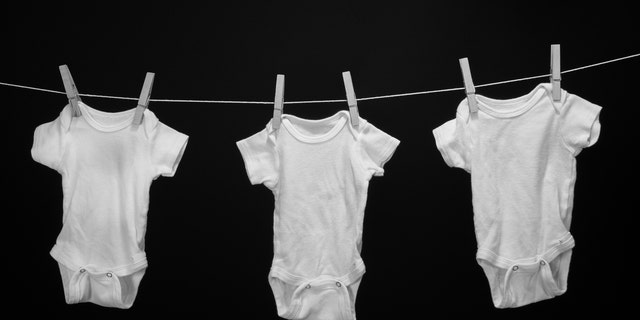 A Maryland family raising a 6-year-old son and 2-year-old twins were shocked to discover that they would be welcoming triplets this March, all conceived naturally. Nia Tolbert's doctor told her that the chances of the same woman giving birth to multiples more than once occurs in less than one in 1,000 births.
"It's very rare to have two twins, then triplets [naturally] in the same lifetime," Dr. Rami Tabbarah, of Inova Women's Hospital, told WUSA9.
Tolbert said she knew she was carrying more than one baby once the nurse started asking her if multiples ran in the family. Tolbert, 28, would later learn that she hyperovulates, meaning that her body releases more than one egg at a time during ovulation.
"Hyperovulation is very rare," Tabbarah told WUSA9. "Eight people out of 1,000 [in the U.S.] might be hyperovulators, and those will be the people that get the twins."
'NUTRIBULLET' USERS CLAIM DEVICES 'BURST' CAUSING BURNS, LACERATIONS
While both Tolbert and her husband, 31-year-old Robert, knew multiples ran on both sides of their families, finding out that there would be three babies instead of one came as a surprise. She broke the news to him with three onesies and photos of her sonogram appointment.
"Oh I passed out," he told WUSA9. "I hit the bed. I blinked twice, when I woke up I saw that some time had elapsed on the clock."
The couple believes the pregnancy is a blessing, and are now eagerly awaiting the arrival of their girls.
"We live by the mantra of being impeccable with our words," Robert told WUSA9. "Words have power. The more positivity you speak into your life, the more positivity you'll get out of it. So we don't have time to be negative or woe is me or be nervous."