Mom honors stillborn daughter and unborn baby in glitter rainbow maternity photos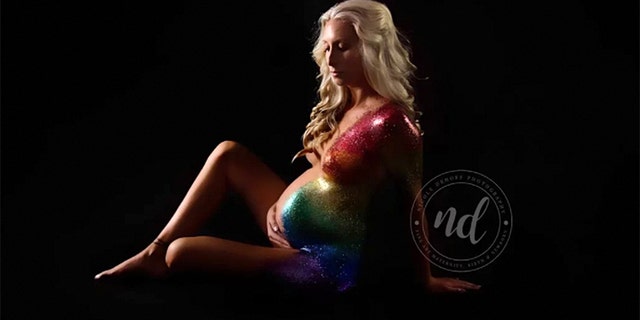 An Ohio mother who suffered a miscarriage at eight weeks in August 2016 was thrilled to learn she was expecting again just a few months later. But tragedy struck for Samantha Gadd and her baby, when she learned at 22 weeks pregnant that her daughter, who she named Victoria, was stillborn.
"She was going to be our baby after the storm; our baby after the miscarriage," Gadd told PEOPLE. "We had clothes and started preparing. I felt her kick. We saw tons of ultrasounds, we knew she was a girl. I felt her hiccups! But she passed away also."
Gadd, who also has two boys, said that she and her husband were shocked that it happened to them. The grieving parents soon learned they were expecting again, but the death of Victoria left Gadd with mixed emotions. She contacted a photographer friend and began planning a maternity shoot to honor both her pregnancy, and Victoria, who they had been referring to as their rainbow baby.
MICHIGAN COUPLE WITH 13 SONS WELCOMES NUMBER 14
The term rainbow baby is often used by parents to celebrate a child born after a miscarriage or infant loss.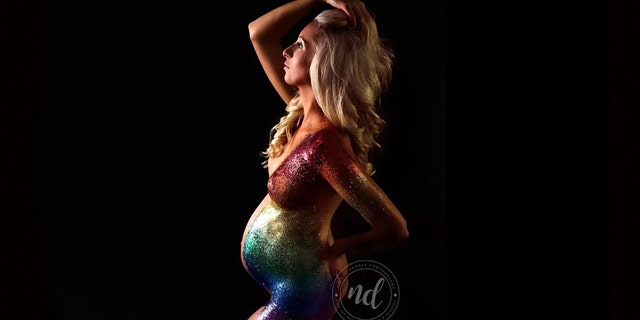 "The whole shoot was a rush of emotions," she told PEOPLE. "It was an emotional battle after losing a child and I was excited and hoping the pictures would catch people's attention and learn that this could happen to anyone."
The photographer, Nicole DeHoff, told "Love What Matters" that the inspiration for the glitter rainbow came while she was at a craft store.
"We used Vaseline to help the glitter stick to Samantha's skin, and then we applied the glitter in a rainbow sequence. This session fell together better than any session I could have planned in my head," DeHoff said. "The images turned out exactly how I had hoped, and we were able to capture the beauty of pregnancy, and honor Victoria."
Gadd gave birth to baby Abigail on Dec. 14, 2017, and said that she looks like her sister, Victoria.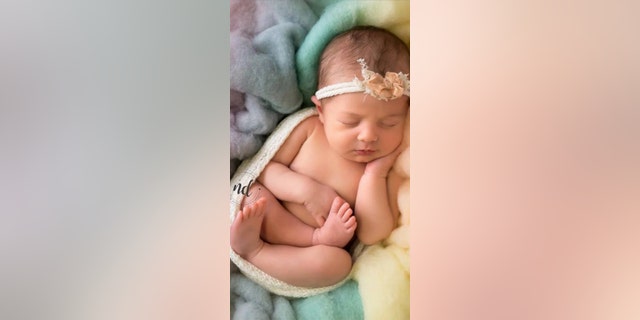 "I felt accomplished and relieved," she told PEOPLE. "Holding her in my arms, it was just amazing. We felt like what we worked so hard for was finally here. She's so perfect and she looks just like Victoria did."
The family also marked Victoria's first birthday in February with balloons and flowers.