Mom gives birth to 13-pound baby boy in natural delivery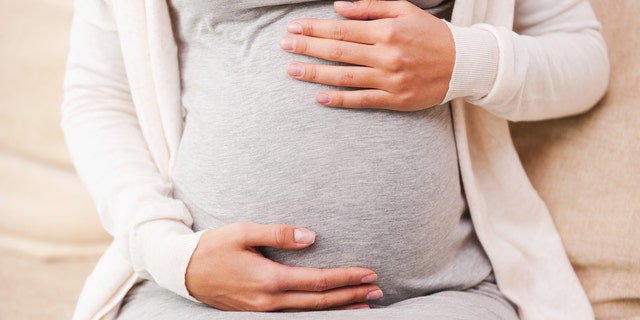 A California infant may have landed himself a spot in the hospital's record books on Friday, after he was born weighing a whopping 13 pounds, 11 ounces. Valentino Francisco Corsetti, who joins siblings Giovanni and Taylor, is believed to be the largest baby born at Sutter Davis Hospital, The Sacramento Bee reported.
His mother, Kelly Corsetti, gave birth naturally after about two hours of labor and said she was shocked to find out how much Valentino weighed.
SURGEONS PERFORM FIRST-EVER PROCEDURE ON TRIPLETS WITH RARE SKULL CONDITION
"My husband walked over to the scale [with my sister-in-law] and I just heard both of them laughing and going, 'Oh my gosh, it can't be. He can't be that big,'" Corsetti told the Sacramento Bee. "They turned around and told me how much he weighed. I was shocked."
Corsetti's physician, Dr. William Gilbert, told the news outlet that Valentino is the second largest baby he's seen in his 30 years of practice. Her sister-in-law, who works at the hospital's Birthing Center, said her nephew is the largest baby that she's seen in her 20-year career, the Sacramento Bee reported.
Gilbert told the news outlet that he was surprised Corsetti delivered Valentino naturally without any complications, although her other two children weighed 10 pounds, 14 ounces and 8 pounds, 4 ounces.
OSPREY RECALLS 87,000 CHILD BACKPACK CARRIERS
"Kelly has proven that she can birth larger babies," Tiffany Allen, Corsetti's sister-in-law told the news outlet.
Corsetti did not experience any complications during her pregnancy and said she does not have immediate plans to see if her next baby will outweigh Valentino.
"I'm going to be taking two years off and then we'll talk," she told the Sacramento Bee.