Missouri hospital dresses up preemies as holiday gifts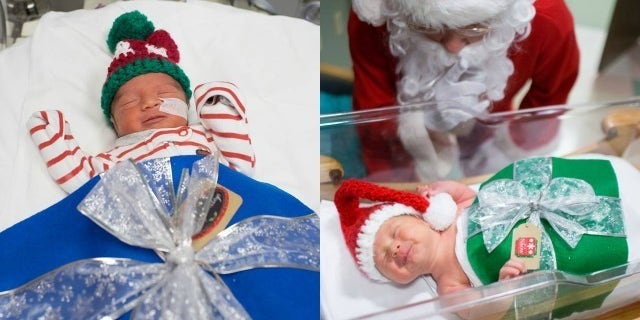 Families at a Kansas City, Missouri, hospital got the cutest gifts of all this year— photos of their preemies dressed up as holiday gifts.
Volunteers from the March of Dimes went to St. Luke's Hospital of Kansas City and, with the nurses, dressed up 31 preemies in the neonatal intensive care unit (NICU) in the festive outfits, complete with homemade hats and a special note for the parents, Fox 5 Atlanta reported.
Professional photographers captured the moment and the families received cards with their child's footprint drawn into a mouse, among other gifts.