Mississippi girl, 3, won't let rare bone disorder stop her from dancing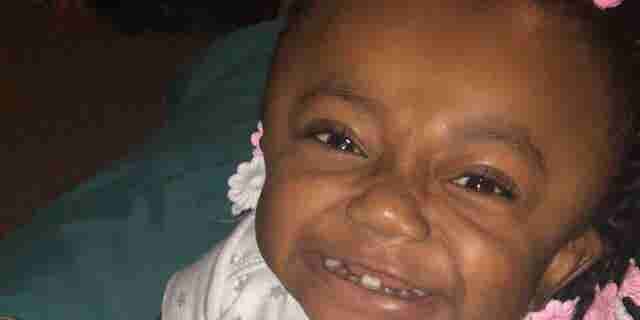 A 3-year-old girl born with a rare bone disorder often referred to as "brittle bone disease" has won the hearts of thousands across the country with her singing and dancing videos, which her mother regularly shares on Facebook.
Cyn'Niah Burton, also known as a "Little Cee Bitty Bee" to her followers, is gearing up for her first surgery late this month to insert telescoping rods in her legs to help her bones grow and gain strength in the hopes that one day she can stand on her own.
Cyn'Niah, whose official diagnosis is osteogenesis imperfecta type 3, was born with several broken bones and spent the first month of her life in the NICU, her mother, Destini Jackson, told Good Morning America. She is unable to walk or crawl on her own, but that hasn't stopped her from developing a love of music.
"She's absolutely the sweetest, funniest, inspirational baby I've ever laid eyes on," Jackson told the news outlet. "She automatically captures your heart and you can see the determination in her. She's so bubbly and even when she's in pain, she's constantly smiling and never lets anything keep her down."
FLORIDA VETERAN, 93, SURVIVES FLESH-EATING BACTERIA
Osteogenesis imperfecta type 3 is the most severe form of the disorder, according to the Osteogenesis Imperfecta Foundation. Newborns typically have mildly shortened and bowed limbs, small chest and a soft calvarium at birth. Infants may suffer respiratory and swallowing difficulties. Adults typically reach a maximum height of 3-feet, 6 inches, and may have spine curvatures or compression fractures of the vertebrae.
Jackson has started a GoFundMe page to help cover the cost of Cyn'Niah's surgery and follow-up care.
"I want [Cyn'Niah] to know, 'You're a little special, but it doesn't mean you're not like every other child," she told Good Morning America. "If she keeps the same attitude, then she will go above and beyond of what people think she could do."
Jackson said she hopes her daughter's videos help educate others about the condition.