Missing Latina with Leukemia Gives First Interview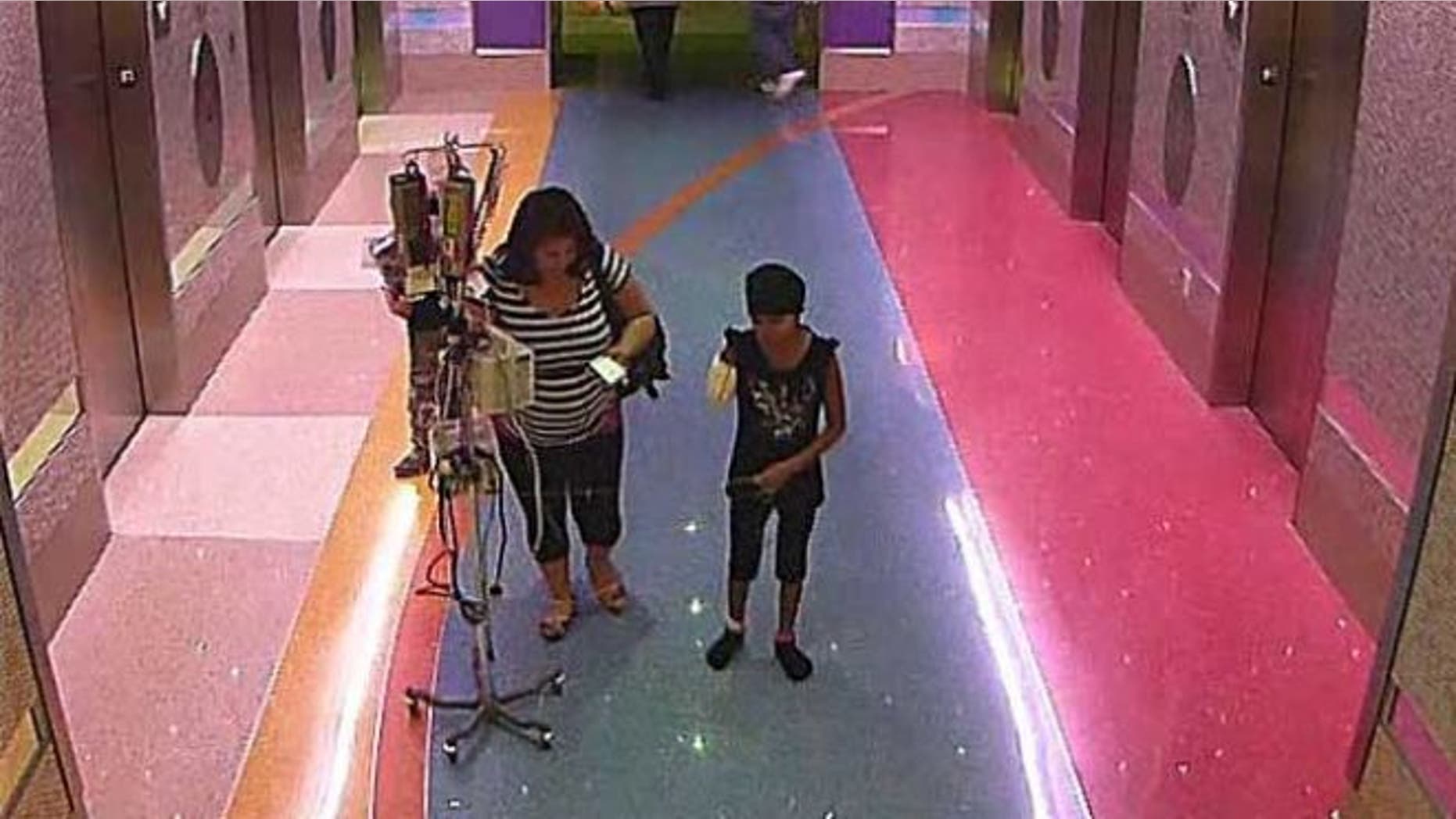 The 11-year-old leukemia patient who went missing after her mother took her from an Arizona hospital gave her first interview this week.
Emily Bracamontes gave an interview from what appeared to be a medical facility that was not identified. Her parents have said they took her to Mexico and she is seeing a doctor there.
"I am here, and it kind of feels good because the doctors really love me so much," said a bright-eyed and smiling Emily.
Phoenix police started searching for Emily since surveillance video showed her with her mother walking out of Phoenix Children's Hospital on Nov. 28. Authorities said if she did not return promptly she could die from an infection because she had a catheter tube inserted into her heart.
A few days later, the mother, Norma Bracamontes, appeared with her daughter on a televised segment of "Good Morning America," blaming the hospital for complications leading to her daughter's right arm being amputated. She claimed the family and Emily were being intimidated by the hospital over bills.
"Emily, you're not going to go home because your mom and dad, they haven't filled (out) all the forms, so blame them that you're going to remain here stuck in the hospital," Norma Bracamontes said hospital officials told her daughter.
Phoenix Children's Hospital released a statement Wednesday saying privacy laws prevented them from releasing financial information or details regarding Emily's treatment.
"However, we steadfastly disagree with the assertions brought forth regarding the quality of care Emily received and will vigorously defend our actions regarding her treatment," the statement said.
Emily underwent about a month of chemotherapy and had been treated for an infection that led doctors to amputating her arm, police said. Her mother unhooked the tubing from an IV and left with the girl, leaving her susceptible to further infection. The girl left with her mother a day before she was set to be released.
Emily's father, Luis Bracamontes, said last week in a televised interview that his daughter was safe and being treated by doctors in Mexico.
Hospital spokeswoman Debra Stevens said clinical decisions are never based on ability to pay and Phoenix Children's Hospital provides services to patients so they either don't have to pay or pay at reduced rates. The hospital said it follows proper treatment protocols to prevent infection.
"Emily's health and well-being continues to be our primary concern," Stevens said in an email. "Children with her condition require ongoing treatment and monitoring, so we invite her current physician to contact Emily's Phoenix Children's pediatric oncologist to ensure continuity of care. This is customary when a patient seeks a second opinion or moves from inpatient to outpatient care."
Based on reporting by the Associated Press.
Follow us on twitter.com/foxnewslatino
Like us at facebook.com/foxnewslatino