Miscommunication About Asthma Leaves Latinos Gasping for Answers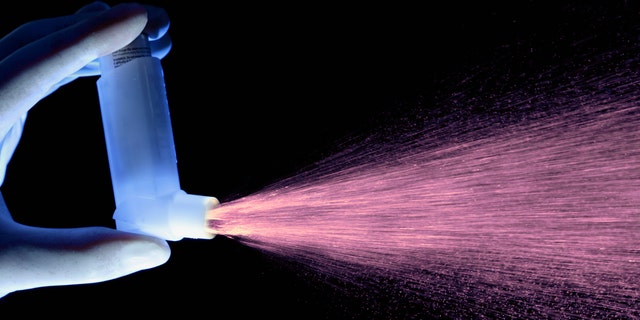 Latinos aren't breathing easy with the information they're getting about asthma.
Miscommunication, more than unhealthy lifestyles, are contributing to high rates of the respiratory condition among Hispanics, the American Lung Association said earlier this month.
Latinos are less likely to know how to navigate the United States health insurance system and understand their health care provider, which in turn leads them to see their doctors less frequently for preventative care and delays necessary checkups.
ALA said immigrants, for one, usually arrive to the U.S. in good health, but begin to suffer the same health issues of people already living here.
Sandra Díaz, 52, who was diagnosed with asthma when she was 37 and whose 5-year-old also deals with the condition, believes she followed all the rules but was still left breathlessly disappointed.
"We were healthy. We ate well. We were active, so I didn't understand where it came from," Diaz told Fox News Latino.
"I was 37 when I was diagnosed," she added. "In Santo Domingo, I never had an issue with my breathing. I never smoked. I had been [in the U.S.] for 15 years by the time I was diagnosed."
Public health workers view this phenomenon as the "Healthy Immigrant Effect," whereby immigrants tend to be healthier than their native-born counterparts. Through time, though, they adapt to the same unhealthy habits as the non-immigrants already living there.
Ramonita Reyes, 24, was diagnosed with asthma three years ago – and she seems to know exactly how she got it.
"If I had to blame my asthma on anything it would be on smoking and genetics." Reyes said. "My father had asthma and so did my little brother, but I know that smoking aggravated my health as well."
According to the American Academy of Allergy, Asthma and Immunology, asthma is a condition inflames and swells a victim's airways. The muscles around the airways can tighten when something triggers symptoms.
This complicates breathing, causing symptoms such as coughing, wheezing, shortness of breath and chest tightness.
Latinos have long suffered from the condition. Puerto Ricans, in particular, struggle with asthma – a 15 percent diagnosis rate puts them at the top of any population group.
Mexicans, on the other hand, appear to be the least affected by asthma with a diagnosis rate of 3.4 percent; there is evidence, however, that the ethnic group is under-diagnosed.
The Center for Disease Control's National Asthma Control Program, among other programs, has programs in place to try to combat the problem. It monitors asthma deaths closely and provides funding for the development of asthma control plans to state health departments, among other efforts.
The Asthma and Allergy Foundation of America, too, is breathing life into the fight against the condition. Its mission, according to its website aafa.org, is to improve the quality of life for people with asthma and allergic diseases through education, advocacy and research.
You can reach Sandra E. Garcia at: SandraEvangelinaGarcia@gmail.com or via Twitter: @S_Evangelina
Follow us on twitter.com/foxnewslatino
Like us at facebook.com/foxnewslatino