'Miracle' Baby Found Alive In Argentina Morgue Has Died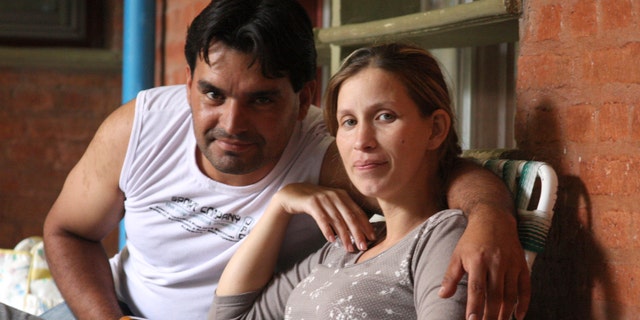 BUENOS AIRES, Argentina – An Argentinean newborn who survived nearly 12 hours in a coffin in a morgue after hospital workers gave her up for dead has died just a few months after her first birthday.
Tiny Luz Milagros, or "Miracle Light," died Tuesday at the Hospital Provincial in Rosario, Argentina, Argentinean newspaper La Nacion reports.
Milagros died of "multiorgan failure and disseminated intravascular coagulation, which then led to shock," said Leonardo Caruana, Rosario's secretary of health.
The infant's mother, Analia Bouter, took Milagros to the hospital after suffering a medical complication. When she arrived at the hospital, the baby suffered cardiac arrest and was unable to be revived, the director of the hospital told La Nacion.
Bouter had recently started trying to raise funds to travel to China with her daughter in the hopes that Milagros could get stem cell treatment there. But doctors never approved the trip because Milagros' health was too delicate.
Milagros was born prematurely on April 3, 2012, weighing 1.5 pounds. She was born at just 26 weeks of gestation.
Bouter told the TeleNoticias TV channel in April 2012 that doctors gave her a death certificate just 20 minutes after Milagros was born and the baby was quickly put in a coffin and taken to the morgue's refrigeration room. Twelve hours passed before she and her husband were able to open the coffin to say their last goodbyes.
She said the baby trembled and let out a little cry when she touched her face. She thought it was her imagination — then realized the little girl was alive and dropped to her knees on the morgue floor in shock.
Family members told La Nacion that just a month ago, Milagros weighed about 13 pounds and was breathing mostly on her own. She showed signs of slow brain development.
Edward Bell, a University of Iowa specialist in premature infants, called it "a remarkable story."
Babies born after only 26 weeks "aren't considered to have much of a chance" of surviving in many parts of the world, he said.
Follow us on twitter.com/foxnewslatino
Like us at facebook.com/foxnewslatino