Mini Darth Vader from Volkswagen Super Bowl ad undergoing heart surgery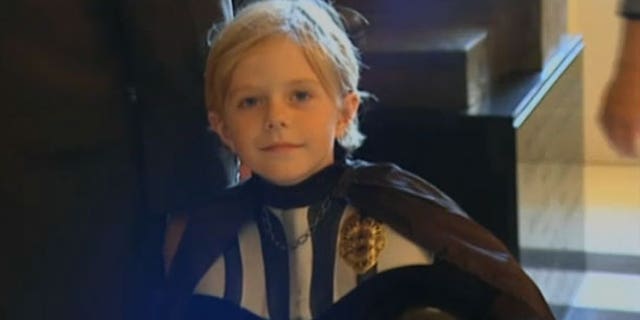 Max Page, the seven-year-old mini Darth Vader who delighted America in a 2011 Super Bowl ad, was set to undergo open-heart surgery Wednesday.
Max, who was born with a congenital heart defect, was to receive a new pulmonary valve as doctors fix a hole in his heart, according to a report on businessinsider.com.
Although he has helped raise money for other Los Angeles-area kids with heart conditions, Max did not find out about his surgery until Sunday, his mother told the site via email.
"I don't like it, and it's still scary -- but I have to," Max told his mom about the surgery. "So I think I might as well go through it with a good attitude."
Max shot to fame in a Volkswagen Super Bowl ad called "The Force," in which he played a little boy dressed as a helmeted Darth Vader from "Star Wars."
After trying unsuccessfully to use "the Force" to move some household objects -- including the family dog -- he is astonished when he magically starts the new family Volkswagen. It actually is his dad using the car's remote-control ignition.
Click for more from The New York Post.