Michigan community puts on holiday concert for teen battling brain cancer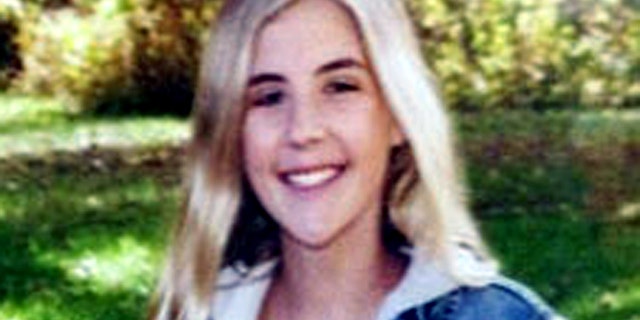 A Michigan community came together Tuesday night to put on a concert and show support for a teen battling brain cancer.
Aislynn Merritt, 14, was too ill to stand outside to watch the concert, but listened from inside her home as hundreds turned out to raise money, sing and pray for her health, MyFoxDetroit.com reported.
Merritt was diagnosed with a brain tumor in July 2013, and had surgery to remove it. Just a few days later, she was given the devastating diagnosis of glioblastoma multiforme, a fast-growing malignant brain tumor, Macomb Daily reported.
The teen has undergone chemotherapy treatment, radiation therapy, hyperbaric oxygen therapy, and ozone therapy, according to the report.
In November, family friend Mary Zimmer, who lives in Connecticut, started the Hope for the Holidays campaign where members of the Merritt's New Baltimore community can "adopt" the family for a night.
"This family has been adopted by someone in the community. And when I say adopted, I mean businesses, church groups, organizations have come together every night, rung their doorbell and brought a gift to this family. Every night, big gifts, loving gifts," Zimmer told MyFoxDetroit.com.
Among those present for the concert Tuesday were the community's fire and police departments.
"By donating what we could to the family, we hope that it goes to whatever they need," Fire Chief Brian Bilinski told the news station. "And we're here for them and they are our family."
The family, which also includes Aislynn's three siblings, was overwhelmed by their community's generosity.
"Our journey has been so difficult," Pamela Merritt, Aislynn's mom told MyFoxDetroit.com. "But there has just been a lot of beauty along the way, and it carries us," she said.
"The support is amazing," Craig Merritt, Aislynn's father told the news station.
"This has just been a gift from God and it has brought hope to all of us," Pamela said.
"It's overwhelming, it's so beautiful just seeing the outpouring love from our community, our family, our friends. It's just so beautiful. This has been the most hope I have ever seen in a season," she said.