Miami's 10-Year-Old Miracle Cancer Fighter, Bella Rodriguez-Torres, Leaves Legacy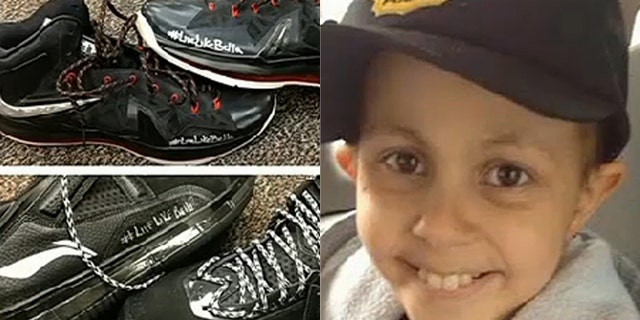 Miami's little 10-year-old miracle, Bella Rodriguez-Torres, died Tuesday after a six-year battle with cancer.
The news was announced on the Facebook page, "Pray for Bella," which has more than 62,000 followers.
Bella inspired her local Miami community, South Florida, and then the country, with her strength and spirit through a six-year battle with terminal cancer, which was documented on social media. At one point Bella was even declared cancer-free after doctors had given her just months to live.
At just 4 years old, the spirited little girl was diagnosed in the summer of 2007 with stage 4 Metastic Alveolar Rhabdomyosarcoma, a rare childhood cancer, leaving her paralyzed. Doctors told Bella's mother and father, Shannah and Raymond, their oldest daughter would not walk again and had just months to live.
But despite the terrifying prognosis, Bella learned to walk again and was declared cancer free. Her journey inspired the phrase "Live Like Bella" and embodied the miracle of Bella's story and inspired Childhood Cancer Awareness.
Her father Raymond wrote a best-selling book about his daughter's journey entitled: "Why Not Me?"
"We asked the world to pray for Bella and something extraordinary happened," the father said in a video posted on his website for his book. "And a miracle unfolded before our eyes. Because of the prayers and face of many today Bella is cancer free. Do you believe in miracles?"
But in March Bella's health began to fail. She spent six weeks under intensive cancer treatment in Houston and her organs began to fail. Her kidney, lungs, and bone marrow began to be affected by the cancer.
Despite the experimental chemotherapy, radiation and surgeries, Bella died Tuesday.
"When he had received the drink, Jesus said, "It is finished," the family said on Facebook Tuesday night. "With that, he bowed his head and gave up his spirit. Bella has now joined Jesus in heaven. She went peacefully, surrounded by love, right after our beloved Father Craig finished praying. Please pray for us now for the strength and peace to continue to #LIVELIKEBELLA."
Bella was a proud Miami Heat fan and almost became a symbol of the team's perseverance. Heat fans, who all also became huge Bella fans, urged Miami Heat players to write a message on their shoes in honor of Bella as the team played in the NBA playoffs.
The social media effort was successful. Tuesday night, the Miami Heat's Lebron James and Dwayne Wade wrote the phrase #LiveLikeBella, a Twitter hashtag that was created for her, on their shoes.
"Bella didn't lose her battle with cancer but instead won the reward of an eternal life," her mother told CBS4.
A funeral for Bella will take place on Thursday. In lieu of flowers, the family has asked for people to make a small donation to www.Bella2013.com. Money will be going to St. Baldrick's to help find a cure for childhood cancer.