Mexican Woman Claims To Be 127 Years Old, The Oldest Ever On Earth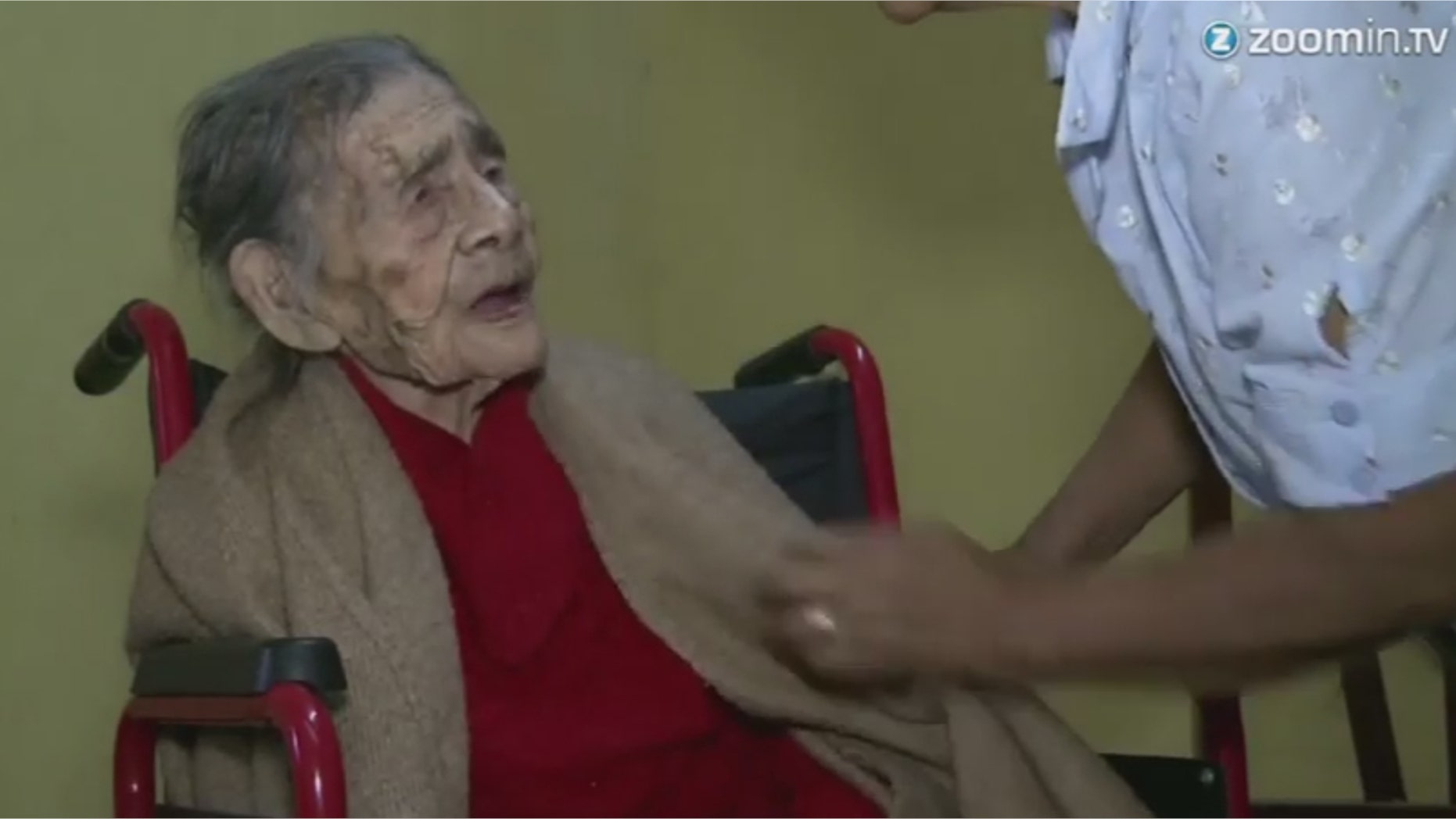 She celebrated her birthday over the weekend in the company of some of her 153 descendants. They made sure she got enough rest and was awake for the event: these days this witness to three centuries usually sleeps in 72-hour periods, relatives say.
Leandra Becerra Lumbreras, born in northeast Mexico, claims to have been born on Aug. 31, 1887 – meaning she turned 127 on Sunday and that would make her the oldest human being ever on the face of the earth. She is still able to chat and has some mobility despite her deafness and severe cataracts, EFE reports.
According to the Guinness World Records, the eldest person in the world was Jeanne Louise Calment, a Frenchwoman (1875- 1997) who died when she was 122.
As for the oldest living person today, the organization considers it to be a Japanese woman, Misao Okawa, who is 116 years old (b. 1898).
Because Becerra can't find her original birth certificate, Guinness does not recognize her as the oldest person.
But according to her, she was 23 when the Mexican Revolution broke out, 82 when the man set foot on the moon and 113 when the new millennium hit. She has buried her five children and some of her grandchildren. The most recent death in the family was that of a grandson, age 90, in 2013.
Becerra's birth information is documented in a certificate validated by judges and notaries, after an investigation conducted in her native Tula, in the state of Tamaulipas.
Her original birth certificate, if there ever was one, was probably misplaced some 40 years ago when she moved to Guadalajara to live with one of her daughters, her great-granddaughter Miriam Alvear explains.
"She was always a fighter," Alvear, 43, told EFE. "She sewed her own clothes and up until two years ago she still wove. She has never ceased to be active; we think that's the reason she could get to this age."
Alvear said that although they have not been able to confirm it with documents or photos, Leandra Becerra may have been one of the "Adelitas," one of the women who served and accompanied the revolutionary soldiers fighting President Porfirio Diaz's forces in 1910.
In the few old photos she keeps, she always appears with braided hair, wearing a long skirt, a shawl and sandals.
Based on reporting by EFE.
Follow us on twitter.com/foxnewslatino
Like us at facebook.com/foxnewslatino