Medical Tourism Increases in Costa Rica, Competes with Mexico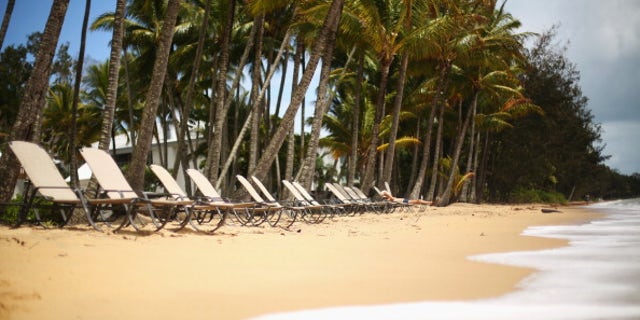 Pearl white sands, lush rainforests, majestic waterfalls and wisdom teeth removal?
Welcome to Costa Rica, a tropical getaway for those seeking medical care on a budget.
Reuters is reporting Costa Rica is competing with India, Brazil, Panama and Mexico for the title of top medical tourism destination. Its proximity to the United States gives it a greater edge, in comparison to further locations, like Asia.
Many people, like Canadian house cleaner Marlene Trithardt, are lured not by hiking mountainous paths or surfing the country's famous "long lefthander wave," but instead the idea of saving money on medical procedures.
"I chose to come here," the 57-year-old told the site, "because I find in Alberta the prices are about 80 percent higher than in Costa Rica."
Trithardt needed a tooth replaced but couldn't afford the $10,000 price tag in her native Canada. Instead, Trithardt revealed her treatment in Costa Rica cost $4,000, including airfare, hotel stay, and meals for two weeks. With the time off, she explored Costa Rica's national parks.
The number of people arriving for similar reasons is increasing. According to Costa Rica's tourism institute ICT, about 40,000 medical tourists visited last year. In 2010 it was 36,000 and in 2009 there were 30,000 visitors. The institute revealed most of them are American and Canadian.
Massimo Manzi, director of Promed, the council for international promotion of medicine in Costa Rica, stated there were 15,000 people traveling just for more affordable dental care. He estimates medical tourism alone brought $196 million to Costa Rica's health industry in 2011, with patients spending an additional $84 million in hotel accommodations, food and shopping.
Trithardt's doctor, Ignacio Vargas, told Reuters that tourists represented 70 percent of his clientele.
According to Brad Cooke, head of Medical Tours Costa Rica, many patients travelling are uninsured. However, the new healthcare reformed passed in the United States requiring Americans to get basic health insurance by 2014 could reduce the demand.
"We had a gentleman, for example, who was interested in coming in for a knee procedure about six months ago and then he decided not to come," explained Cooke. "He said he'd rather wait and see if Obamacare would cover it."
While many doctors in the United States discourage patients from traveling overseas for cheaper treatments because of the lack of follow-up care, the rise of medical procedures conducted in Costa Rica is still high.
"We are learning how to handle this demand so that we don't get to a point where we are facing waiting periods which would turn patients away from Costa Rica," said Health Minister Daisy Corrales.
Meanwhile the U.S. is taking notice. Several insurance companies, like Cigna Corp, Satori and Blue Cross Blue Shield are reportedly expanding their supplier network to include overseas clinics.
There are 4.5 million people currently residing in Costa Rica.
Follow us on twitter.com/foxnewslatino
Like us at facebook.com/foxnewslatino