McDonald's salads linked to dozens of illnesses in Iowa, Illinois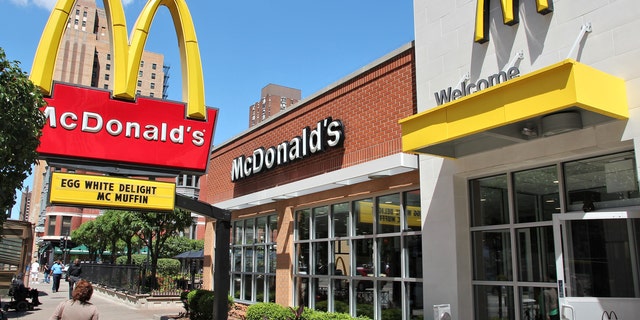 Health officials in Illinois and Iowa are investigating a link between McDonald's salads and a rash of illnesses caused by a parasite.
About one quarter of 90 people sickened since mid-May in Illinois reported eating a McDonald's salad in the days before falling ill, while an additional 15 cases were reported in Iowa.
The Iowa Department of Public Health said the affected residents who were later confirmed to be suffering from cyclospora infections ate McDonald's salads in late June or early July. Officials in both states said that McDonald's is cooperating with their investigators as well as the Centers for Disease Control and Prevention, and the Food and Drug Administration.
The fast-food conglomerate also said that as a result of the investigation, it was voluntarily removing salads from some locations and distribution centers "out of an abundance of caution," with plans to restock restaurants with salads from other suppliers. A spokesman said that about 3,000 restaurants in the Midwest will be impacted.
CDC WARNS 'DO NOT EAT' HONEY SMACKS AFTER SALMONELLA CASES REACH 100
"We are closely monitoring this situation and cooperating with state and federal health authorities as they further investigate," McDonald's said in a statement.
The cyclospora cayetanesis parasite is spread by ingesting food or water contaminated with feces. It's most commonly found in developing countries, but several outbreaks linked to imported produce have reached the U.S. in recent years. Symptoms include watery diarrhea and frequent, sometimes explosive bowel movements.
"Although a link has been made to salads sold in McDonald's restaurants in some Illinois cases, public health officials continue to investigate other sources," Nirav Shah, Illinois public health director, told USA Today. "If you ate a salad from McDonald's since mid-May and developed diarrhea and fatigue, contact a health care provider about testing and treatment."
Reuters contributed to this report.