Massive 12-Pound Tumor Removed From Man's Face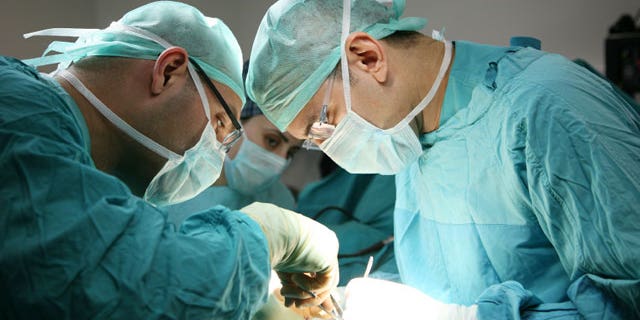 A man from Portugal finally has a chance to lead a normal life after doctors in Chicago removed a 12-pound tumor that covered most of his face, Chicago's ABC 7 reported.
Jose Mestre underwent a series of facial surgeries at St. Joseph Hospital to remove the massive vascular tumor that left him blind in one eye. The growth was so invasive, it also hindered his ability to breathe and sleep.
"This may be the largest [tumor] ever excised and because of that, it was very difficult to do it without deforming the face," Dr. Ramsen Azizi told the news station.
Through a translator, Mestre said this is going to give him a new lease on life.
"He finally has a chance to lead sort of a normal life because before he felt that, even though he never chose to, but he was the center of attraction wherever he went," the translator said.
Mestre was discharged from the hospital on Monday and is expected to return to Portugal in a few weeks.
Click here to read more from ABC 7.