Massachusetts mother of two diagnosed with rare cancer pens own obituary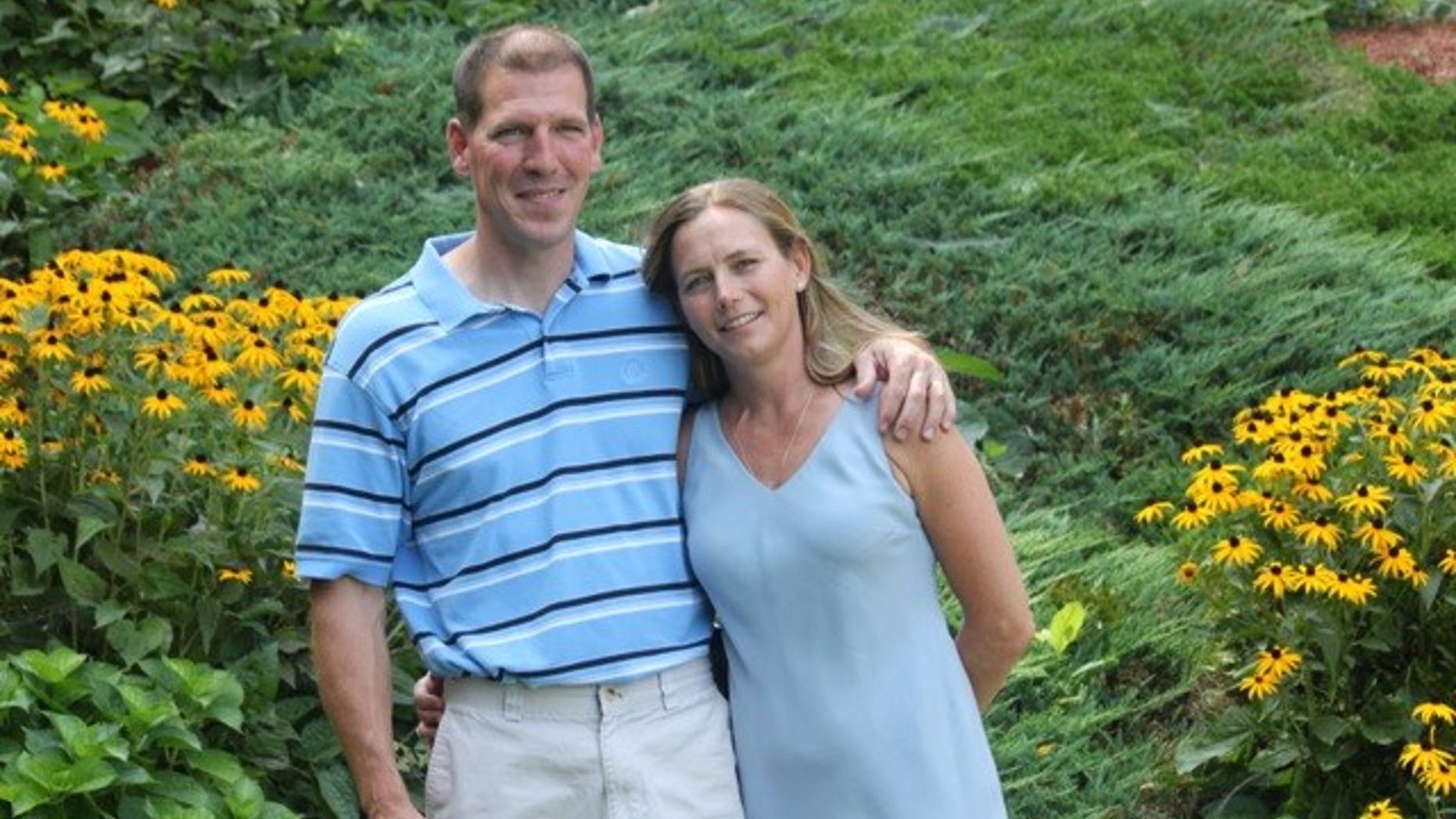 A Massachusetts mother of two who died April 16 after being diagnosed with a rare cancer seven years ago penned her own obituary during her final days.
"I died Thursday, April 16, 2015 surrounded by family, in the arms of my husband and Anam Cara," Beth O'Rourke's obituary read, according to MyFoxBoston.com. Anam Cara is a Gaelic term meaning soulmate.
"I was 44 years old. I was a survivor. I was blessed in this life with two amazing children: Courney Elizabeth age 11 and Seamus Brendan age 8," O'Rourke wrote.
O'Rourke, who was a nurse practitioner, first noticed something was wrong while out on a run. Tests revealed she had a rare cancer that affected her bile ducts.
"She wanted to do everything so I wouldn't have to do anything. She wanted to take care of everything and take the burden off of me," Brendan, her husband, told MyFoxBoston.com. Beth and Brendan were high school sweethearts who met in a church group.
"Like I would tell most people you'd never know she was sick. Even 4, 5, 6 years into her sickness," he told MyFoxBoston.com.
O'Rourke wrote that she "LOVED" her life, children and long runs. "I loved to chat and laugh with my sisters and friends until tears ran down our legs!" She recalled listening to Boston Red Sox games on her porch and trips to Dublin with Brendan.
"Of all the things I did in this life, nothing compared to being with Brendan and our children. I fought every day to stay alive and to be with them. No person could ever ask for a more loving and supportive husband, always my champion, always," O'Rourke wrote.
"No matter where this journey brings me next, I will forever carry their love with me, as I am sure there is a piece of me that will forever remain with them," she wrote of her family.
A GoFundMe page has been set up to help cover the O'Rourke children's education.