Marijuana now used in ... sex aid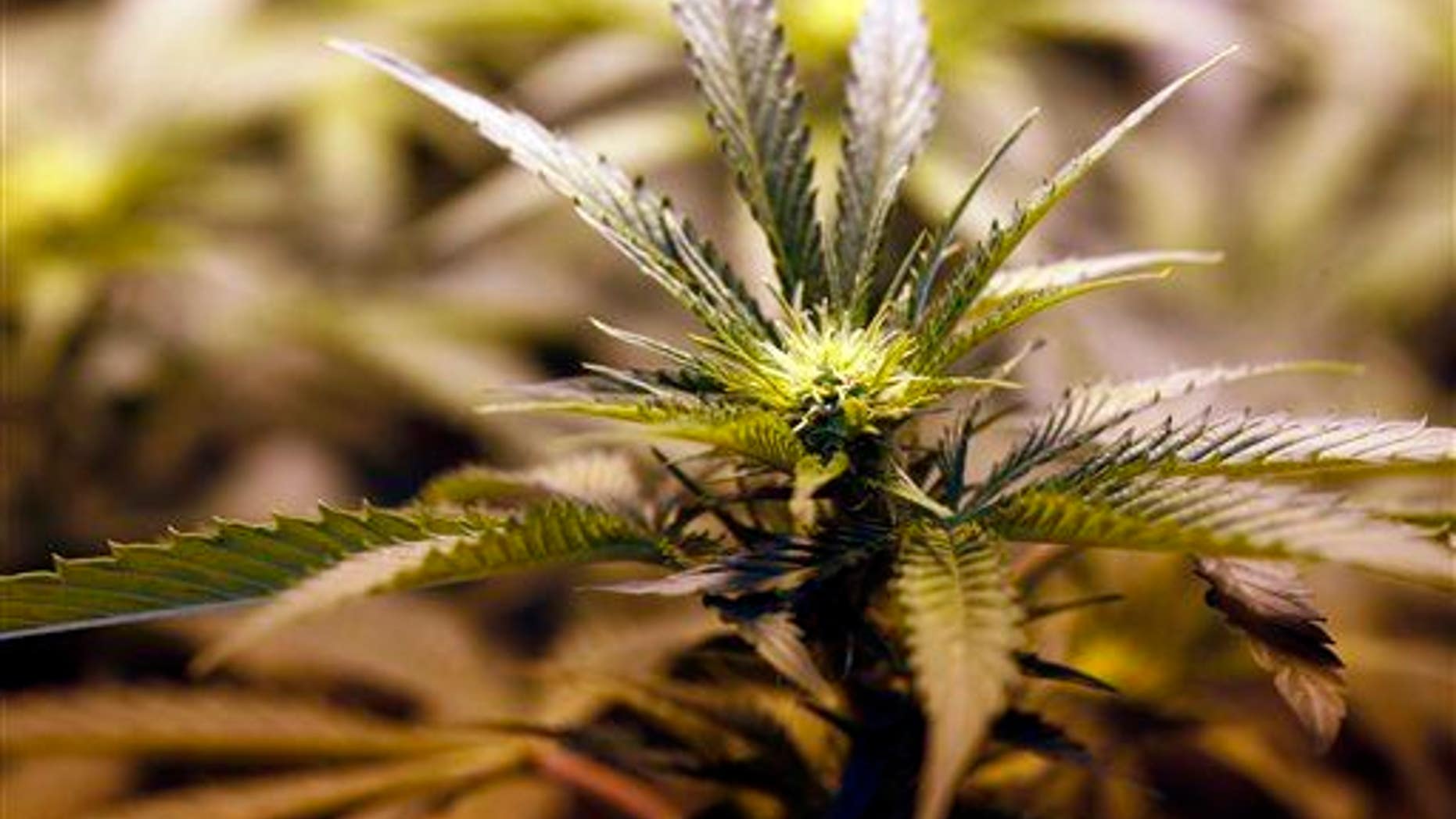 A company is hawking what it claims is a personal lubricant that improves sex for women. Oh, and it's made from marijuana. It apparently works like this: You spritz the pot-based spray Foria on your genitals 30 minutes before sex, then have awesome sex.
Or, more specifically, women experience heightened sensation and have better, more satisfying sex thanks to the relaxing properties of marijuana extract, Foria's website claims. Though there isn't much science to back that up, it doesn't mean Foria, a mixture of coconut and cannabis oils, doesn't work, USA Today reports.
"Cannabis is an aphrodisiac," the CEO of marijuana-testing company CannLabs says. "And there's a lot of nerves down there." Foria, from Aphrodite Group, is launching in Colorado at the X Games next week, but it's already been around for some time in California.
There, users need a medical marijuana card and a doctor's note. "We definitely have patients coming in for it, requesting it specifically," says a rep for California's CannaSutra co-op, who notes "A-list celebrities" are among the users.
Buyers get a 10ml bottle in exchange for a $44 "donation," and while they won't get high, each spray contains 2mg of THC. Foria's founder tells the Cannabist the product will reach Washington state in a few months.
Meanwhile, other marijuana-infused products, like candy and lotions to relieve pain and sore muscles, are popping up. Not to mention, of course, food.
This article originally appeared on Newser: Marijuana Now in Sex Aids, Too
More From Newser