Many college students aren't warned about substance use risks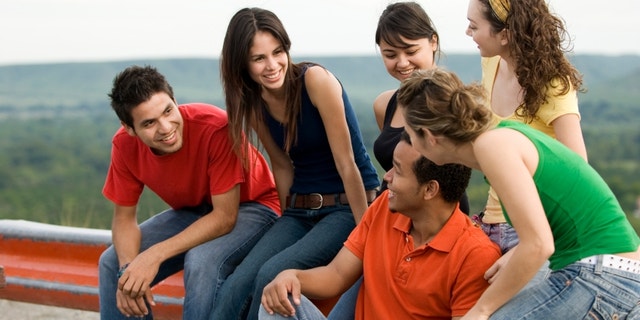 NEWYou can now listen to Fox News articles!
According to a new survey, college students are less likely than their non-college peers to be warned by doctors about the dangers of substance abuse or alcohol.
Yet young people in college more often report binge drinking or driving under the influence than those who are not in college, so fewer college students being advised about these risks is concerning, the researchers write in a letter in JAMA Pediatrics.
The results were surprising, said Dr. Ralph Hingson of the National Institute on Alcohol Abuse and Alcoholism in Bethesda, Maryland, a coauthor of the research letter.
There is compelling evidence that brief screening and intervention in the doctor's office reduces alcohol problems for young people, Hingson told Reuters Health by phone.
"(But) they don't always happen because providers, physicians, nurses and social workers don't routinely ask every young person about their drinking, drug use or smoking," he said.
Researchers had been following a representative group of more than 2,000 U.S. students in public, private or parochial high schools, starting in 2009 when the students were in 10th grade. They were resurveyed every year through 2012 and 2013, when they were one year past high school graduation.
On the annual surveys, the students answered questions about whether they had seen a doctor over the previous year and if they had been counseled about their drinking, smoking or drug use.
By one year after high school, 42 percent of the participants were enrolled in a four-year college, 25 percent in community college, and 33 percent were not enrolled in any college.
About 75 percent of those in a two or four-year college said they had seen a doctor over the previous year, compared to 65 percent of those not enrolled.
More than 70 percent of those in every group had been asked about drinking, smoking or drug use, but less than half of those in a two or four year college had been advised about the risks of these behaviors, compared to 53 to 57 percent of those not enrolled in college.
Among frequent substance users - that is, participants who drank, smoked or used drugs at least six times a month - those who were not in college were more likely to be advised to reduce or stop these activities than those enrolled in college.
Only about 20 percent of participants were advised to reduce or stop their drinking, smoking or drug use, according to the surveys. Meanwhile, more than 30 percent were advised to get more exercise, improve their nutrition, avoid pregnancy or avoid sexually transmitted diseases.
"Despite consistent evidence of the effectiveness of brief alcohol counseling, only a small percentage of young adults are actually receiving brief alcohol counseling from their physicians," said Emily E. Tanner-Smith of Vanderbilt University in Nashville, Tennessee, who was not part of the new study.
Time constraints, lack of knowledge or training, and lack of patient insurance for treatment may factor into why the conversations do not happen, said Lori A. J. Scott-Sheldon of Brown University in Providence, Rhode Island, who was also not part of the new research.
In some cases, doctors may be uncomfortable bringing up substance use, but when doctors don't ask about drinking, smoking, or drug use, "that sends a message" about how important they think the problem is, Hingson said.
Alcohol in particular is a leading contributor to death for people of college age, he added.
College students should be receiving this advice from their doctors and also from teachers and parents, Hingson said.
"Many parents think that when kids go away to college they can no longer have an influence over kids drinking," but that is not the case, he said.
The college transition is a key point to target young people with alcohol and drug use interventions, he said.
"Screening and advice regarding health risk behaviors including alcohol and drug use should be part of routine care prior to matriculation," Scott-Sheldon told Reuters Health by email.