Man with 100-pound scrotum in California for crowd-funded surgery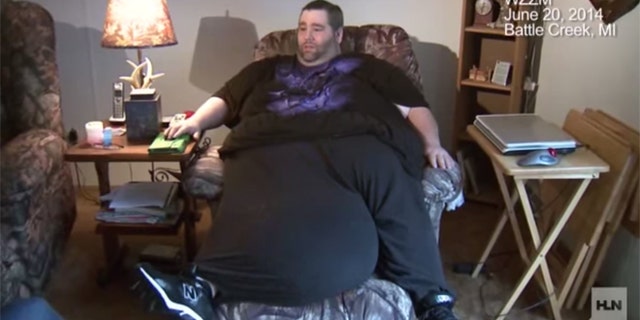 A Michigan man with a 100-pound scrotum reportedly underwent surgery in California to remove the mass Thursday.
Dan Maurer, 39, of Burlington had been struggling with scrotal lymphedema for five years. The rare condition causes the scrotum to grow abnormally large due to what doctors believe are blocked vessels in the lymphatic system that fail to drain fluid from the area.
Maurer said his scrotum has grown to a size that makes it impossible for him to work or to walk more than 40 feet at a time without constant pain. He had nearly given up hope that any doctor would be able to help him until last year, when he met with Dr. Joel Gelman of the Center for Reconstructive Urology at the University of California, Irvine.
Maurer got national attention for his condition in July when he launched a GoFundMe.com campaign to raise money for his procedure. On Thursday, he posted this update on his page:
"My Surgery is in 2 hours. So this might be my last post. I love you all and I can not [sic] thank you enough for your support in all of this. My wife is everything to me and to get a second chance to give her then man she deserves means a lot to me. I will post as soon as I can if and when I wake up."
"With any surgery, there's a chance of something going wrong. So, there is fear. Then, there's the excitement of changing my life forever," Maurer told WZZM 13 News before the procedure.
[youtube rF6_NY4KPAY#t]