Man whose wedding went viral accused of faking terminal illness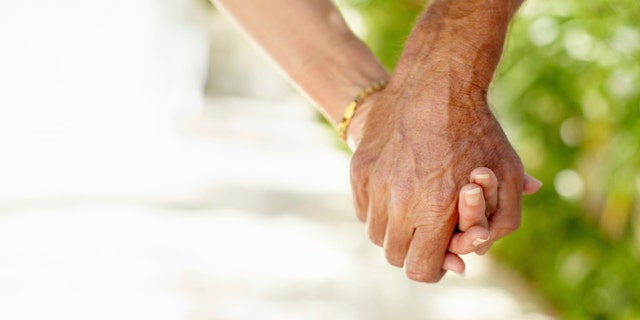 Several women are accusing a Florida man of faking stage 4 cancer and manipulating them to get food, money and shelter, just weeks after his wedding to a long lost love went viral.
Ken Boyer, 60, of Palm Bay, first gained notoriety when WKMG-TV covered his wedding to a Missouri woman named Michelle Kimbrel in May. Boyer claimed he "reconnected" with Kimbrel on Facebook a few weeks before they tied the knot.
When Boyer's story went viral, women across Florida started contacting the station claiming they recognized Boyer as a former fling.
WEDDING FIREWORKS RUPTURED MAN'S EARDRUMS
The women shared similar stories: how they met Boyer on SingleParentMeet.com, how he told them he had stage 4 liver cancer and that it was "love at first sight" when he met them.
"He loved every single one of us," Karen Hagerty told WKMG-TV on Monday. "And he loved us all from the second he laid eyes on you...He's very good at what he does."
Hagerty added that Boyer was "a master manipulator and conman."
Boyer would allegedly use the women to get meals and asked to stay at their place to avoid another person he dubbed as the "old landlady," who was later identified as Barbara Jones.
Jones said she had been with Boyer since late 2015 and planned on spending the rest of her life with him, according to WKMG-TV. She didn't even know of the other women until she checked his cellphone records.
Jones filed a civil lawsuit against Boyer last week to retrieve $22,000 she loaned him.
MOM DIES DAY AFTER GIVING BIRTH TO HEALTHY SON
Cheryl Alvarez, who Boyer allegedly called his "Jamaican princess," also said she became suspicious of Boyer's cancer diagnosis when they took a trip that required hours of driving.
"It's five hours to the Keys and five hours back, someone going through liver cancer stage 4 can't do that," Alvarez said.
Boyer said in a statement to WKMG-TV that he doesn't deny knowing the woman.
"I have dated them all, I am not going to play their game. The people that truly know me and truly love me still do, but you haven't talked to any of them. You are only talking to angry, hateful, jealous women," Boyer said.
He also defended his cancer diagnosis, though he did not present any medical proof.
"Nobody said anything about weeks to live, and I'm sorry the drama card was used to sell the story, but we are done with this," Boyer said.