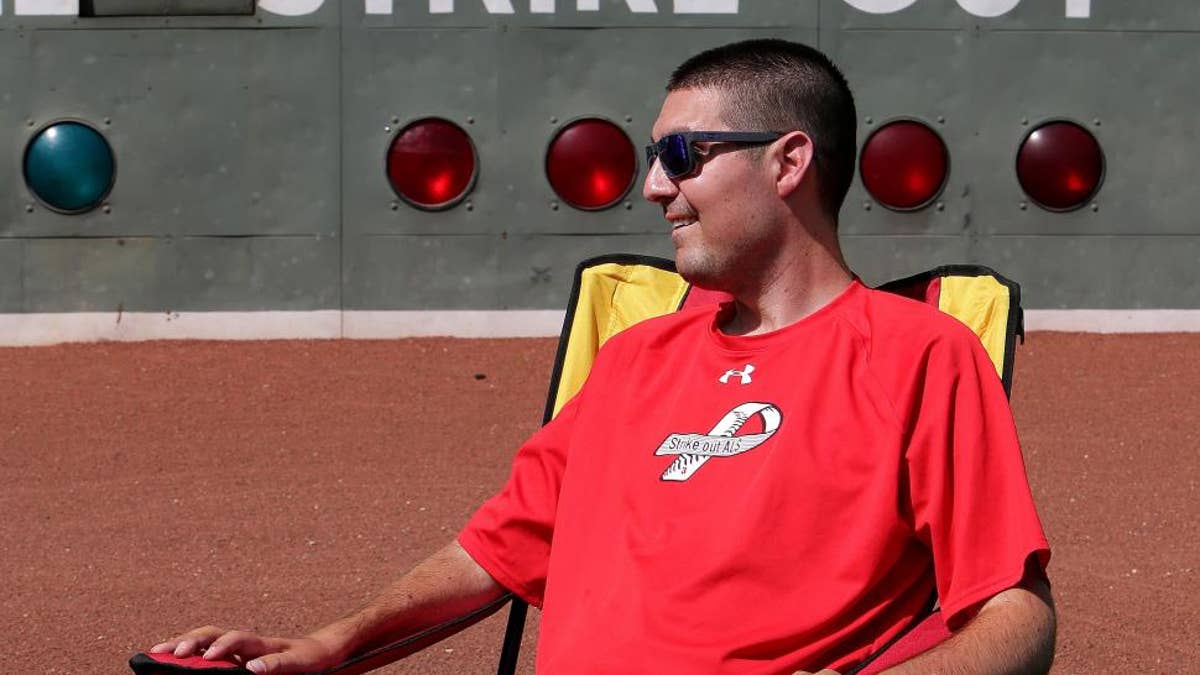 NEWTON, Mass. – The NCAA is honoring the former Boston College baseball captain who inspired people around the world to dump buckets of ice water over their heads to raise millions of dollars for Lou Gehrig's Disease research.
Pete Frates was 27 years old in 2012 when he was diagnosed with the disease, also known as amyotrophic lateral sclerosis, or ALS.
The NCAA said Thursday that Frates will receive its 2017 Inspiration Award in January.
Frates is from Beverly, Massachusetts. Since his diagnosis he has dedicated himself to efforts to find a cure for the neurodegenerative disease, which weakens muscles and impairs physical functioning.
The ALS Ice Bucket Challenge raised more than $220 million in 2014. It took off as people posted videos of themselves doused with cold water and challenged their friends.