Man struck by lightning in the head, survives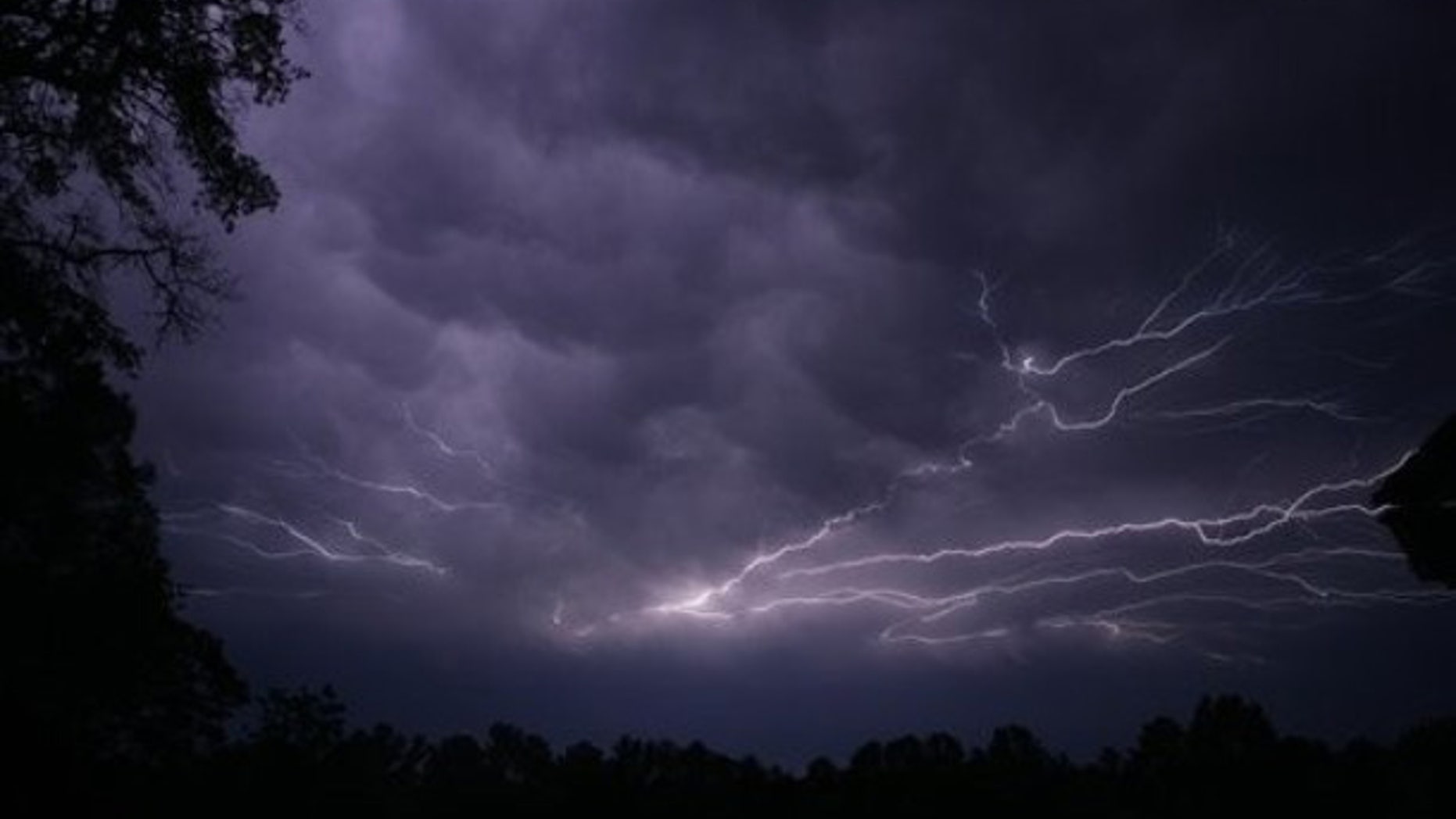 The odds of getting hit by lightning in the U.S. each year: one in 700,000. The odds of Ryan Cross recovering after he was struck in the head over Memorial Day weekend: pretty good, considering.
The Idahoan was riding his 4-wheeler with friends in a mountainous region of Idaho City when a storm rolled in, dropping rain and hail. The 34-year-old "leaned up against a tree, was looking at a map on his phone, and that is when it all happened," wife Heather, who wasn't there, tells KTVB.
The lightning hit Cross' head before exiting his back, leaving his brain bleeding. One friend still on a 4-wheeler heard ringing in his ears; the other, with one leg on the ground and one on a dirt bike, was hit indirectly and knocked unconscious.
He stirred in time to flag down a nearby SUV and the occupants used OnStar to call for help. "That helped save his life," Heather Cross says.
Cross was rushed to a Boise hospital in shredded gear that was still hot to the touch and placed in intensive care on Sunday. An ER receptionist called Heather Cross, but said only, "I don't have a lot of information for you other than he was struck by lightning." She packed up her two kids and made the 22-mile journey to Boise.
It "was the longest drive of my life," she says. "I didn't know what I was going to walk into." A photo shows Cross in a hospital bed with a bright red streak from neck to waist.
While the long-term effects aren't clear, Cross is now alert, eating, and even walking a little. His buddies are also doing fine. A meteorologist advises those caught in storms to get low and "be the smallest thing out there." (A man survived two lightning strikes in one storm.)
This article originally appeared on Newser: Man Survives Lightning Bolt to the Head
More From Newser