Man on life support after New Year's Eve choking tragedy dies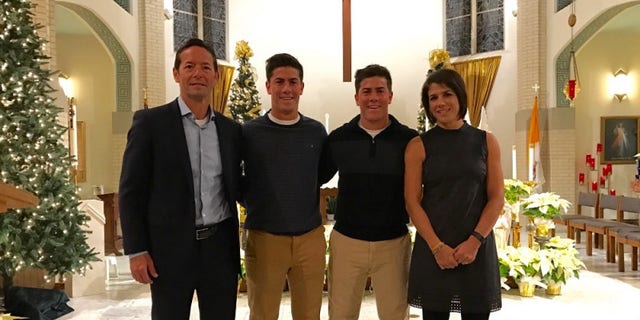 The man battling for his life after choking during a New Year's celebration died on Saturday. Brian O'Neill's story made headlines after a doctor at the celebration performed an emergency tracheotomy with a steak knife in an attempt to open O'Neill's airway.
O'Neill, 51, was put on life support at Nebraska Medical Center after the rescue attempt. He died surrounded by family, including his wife and high-school sweetheart, Joan, and their 20-year-old twin sons, Patrick and Ryan, the Omaha World-Herald reported.
O'Neill volunteered as a youth basketball and baseball at his parish, St. Robert Bellarmine Catholic Church.
When O'Neill fell unconscious after choking on a piece of meat at the New Year's Eve party, five men, including a doctor and an off-duty police sergeant, attempted the revive him with the Heimlich maneuver before the doctor tried to open the airway with a steak knife.
Friends created a GoFundMe page for the family and have raised more than $34,000 to date.