Man impaled by a 4-foot pole through his groin is saved by doctors
NEWYou can now listen to Fox News articles!
Doctors in India saved a man who was impaled by a 4-foot poll that went through his groin and out his neck.
Salim Sheikh was working on a construction site when he slipped and fell, and a rod pierced him through the scrotum, going through the entire length of his body and emerging out his collar bone.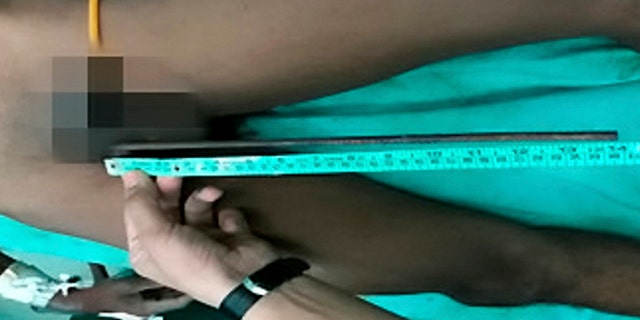 Scans revealed the rod had pierced his small intestine, colon, liver, diaphragm and lung, but surgeons were able to remove the pole during a five-hour procedure.
CONSTRUCTION WORKER IMPALED BY TWO IRON RODS, ONE INCHES FROM HEART, MIRACULOUSLY SURVIVES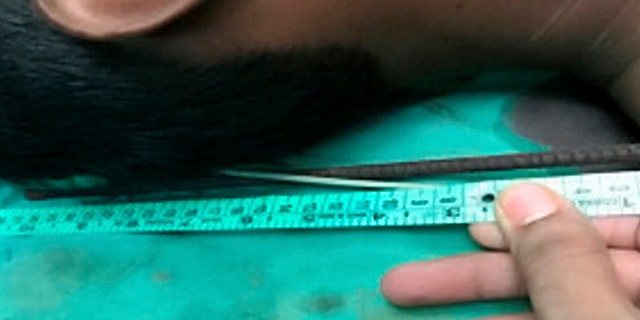 "The patient was able to survive the accident as it narrowly missed the major vessels," said Dr. S.R. Bhagwat, one of the physicians who operated on him, to SWNS.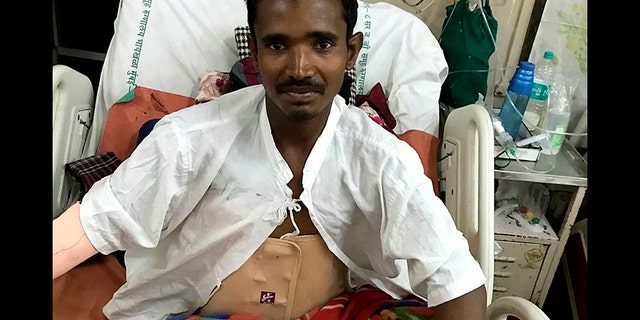 "We gained access to the abdomen but in order to ensure safe retrieval of the rod and to avoid concomitant injuries to the surrounding vital organs during retrieval, the procedure was converted to an open laparotomy," he told the news agency.
When Salim initially fell 9-feet at the site and was impaled, his co-workers rushed to cut the base of the rod and got him to a nearby hospital with the rod still in him. After stabilizing the 33-year old, he was sent to Mumbai's JJ Hospital, 100 miles away, for further treatment.
DRIVER, 14, IMPALED BY FENCE DURING CAR CRASH
"The patient was fortunate enough to have avoided injury to important structures in abdomen like urinary bladder, kidney and inferior vena cava, and the superior vena cava in the chest," Dr. Bhagwat said.
Salim is now stable and recovering on the general ward of the hospital.