Man has leg amputated, fights for his life after horrific motorbike crash in Thailand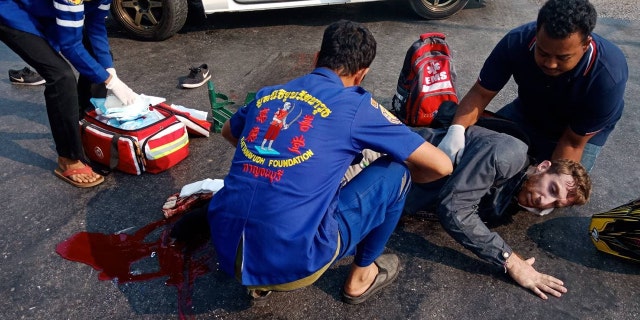 A horrible accident ended in a leg amputation for a British tourist visiting Thailand on an extended stay.
Harry Buster was on his motorcycle heading to the Immigration office in Kancahanaburi to extend his visa when he collided with a truck. He was dragged under the wheels and down the road.
The 29-year-old's leg and pelvis were shattered, his ribs were broken, and he was left with internal bleeding on his liver, kidneys and lungs.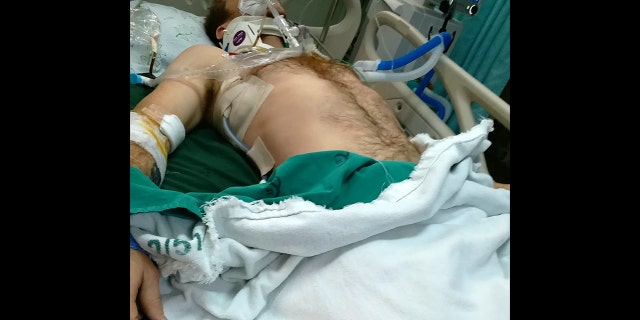 Surgeons had to amputate his upper leg above the knee to save his life — and are preparing to remove everything below the hip due to damage to his pelvis socket.
QUADRUPLE AMPUTEE MOM SAYS, 'I JUST HAVE TO GO WITH IT'
AFTER SURGERY
His friend James Bailey told SWNS the truck carrying sugarcane failed to stop.
"He was dragged and his right leg has been totally gloved above the knee." He added, "It was almost ripped off, leaving the muscle and bone exposed."
Harry was wearing a helmet and lost two liters of blood at the scene.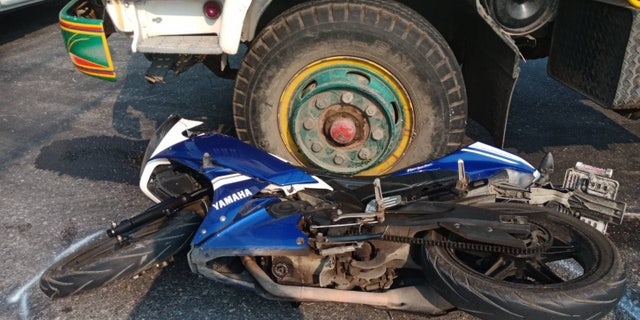 James explained, "I received a call on Monday morning and went to the hospital, where I watched Harry being wheeled into intensive care with a stump after his leg had been amputated above the knee."
"It was horrific — I had to go out to my car and began screaming inside. His bone marrow has been exposed so there is fear of infection, which could kill him," he recalled.
The 43-year-old friend said that Harry's has a 50/50 chance of survival.
Harry, a bartender from London, doesn't have health insurance, so his friend James has launched a funding campaign to pay an estimated $32,000 in medical bills.
James is hoping the money will allow Harry to be moved to a different hospital, where surgeons could save the rest of his leg by repairing the joint.
"Because they can't put the leg back in the pelvis socket, they are saying they may have to amputate it at the hip," said James, who manages a local pizza shop with his wife.
He added, "I will be letting that happen over my dead body."
DOUBLE AMPUTEE COULD BECOME THE FIRST TO CLIMB MT. EVEREST WITH NO LEGS
Harry has been granted a three-month visa while in the hospital. "At least I'm still alive," he uttered after regaining consciousness.
James and his wife Nattima met Harry at the beginning of his five-month trip when he visited their pizza shop in October.
The loyal friend described having to call Harry's parents about the accident, "His mom wouldn't stop screaming. I kept saying 'He's alive and that has to be the main focus.'"
James' Gofundme page has raised almost $16,000 so far.