Man Has Erection For Eight Months After Botched Penis Enlargement Surgery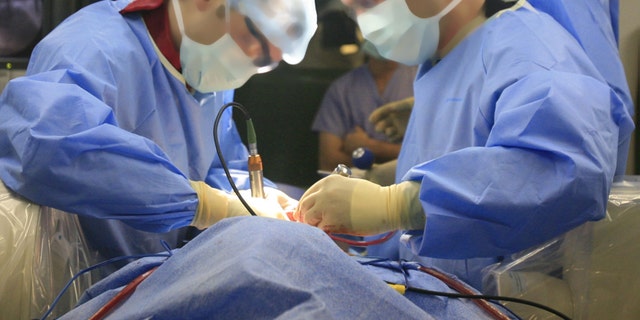 NEWYou can now listen to Fox News articles!
Some middle-aged men struggle with getting "it" up, but Daniel Metzgar — he just wanted to get it down.
A bungled penile implant left the 44-year-old with an erection that lasted for eight long months.
Now the New Jersey truck driver is filing a malpractice lawsuit against his surgeon.
According to his attorney Michael C. Heyden, Metzgar's condition made it difficult to do just about everything, from getting his morning paper to riding his motorcycle.
It also made it embarrassing to go to family events because, as Heyden put it, "Dan is stuck in this position."
In court papers obtained by Delaware Online, the documents say the initial procedure was done in 2009 by a Wilmington, Delaware-based urologist Dr. Thomas J. Desperito,
Metzgar said he hoped the surgery, which involved an inflatable penile implant, would help him rekindle the romance with his wife Donna.
However, the penis prosthesis has done the opposite.
"I could hardly dance, with an erection poking my partner," Metzgar told the jury when he took the witness stand earlier this week.
Claiming his scrotum grew to the size of a volleyball, Metzgar said the surgery ironically shrunk his quality of life.
However, the attorneys for the urologist say if this was indeed Metzgar's condition, he should have realized something was wrong sooner.
Colleen D. Shields, who is representing Desperito, insisted the doctor told his patient the penile implant should have been removed four months after the surgery, when Metzgar first complained his erection was not going down.
Shields says Metzgar did nothing after his visit with the doctor in late April 2010.
Thankfully for Metzgar, he eventually did have the prosthesis removed and replaced in August 2010 – but by another doctor.
However, Metzgar said the scar tissue from the first surgery left his manhood about 50 percent smaller than it once was.
Follow us on twitter.com/foxnewslatino
Like us at facebook.com/foxnewslatino