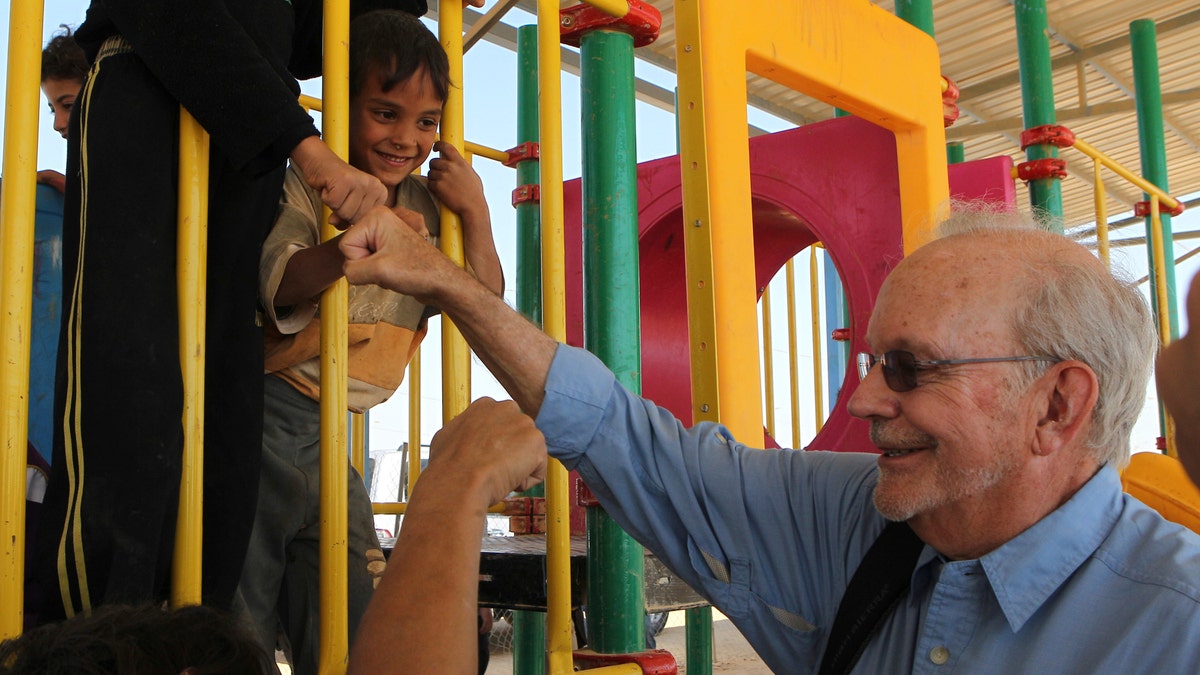 Some 165 million children worldwide are stunted by malnutrition as babies and face a future of ill health, poor education, low earnings and poverty, the head of the United Nations children's fund said on Friday.
Anthony Lake, executive director of UNICEF, told Reuters the problem of malnutrition is vastly under-appreciated, largely because poor nutrition is often mistaken for a lack of food.
In reality, he said, malnutrition and its irreversible health consequences also affect relatively well-off countries, such as India where there is plenty of food, but access to it is unequal and nutritional content can be low.
"Undernutrition, and especially stunting, is one of the least recognized crises for children in the world," Lake said. "It's a horrible thing. These children are condemned."
Stunting is the consequence of undernutrition in the first 1,000 or so days of a baby's life, including during gestation.
Stunted children learn less in school and are more likely themselves to live in poverty and go on to have children also stunted by poor nutrition. These in turn increase poverty in affected countries and regions, and drive greater gaps between the rich and the poor, Lake said.
"The numbers are phenomenal. In India, for example, about 48 percent of children are stunted, and in Yemen it's almost 60 percent. Just think of the drag on development," Lake said.
"And the key point is that it is absolutely irreversible. You can feed up an underweight child, but with a stunted child, because of the effects on the brain, it has a permanently reduced cognitive capacity by the age of around two years old."
"Nutrition for growth"
Lake spoke to Reuters in London ahead of a "Nutrition for Growth" summit on Saturday co-hosted by the British and Brazilian governments and the Children's Investment Fund Foundation (CIFF), at which donor countries are expected to pledge more funding to tackle the problem.
The summit coincides with the publication in The Lancet medical journal of a series of studies on the issue, which found that as well as the 165 million children stunted by poor nutrition, nearly half of all deaths among under fives - 3.1 million deaths a year - are caused by malnutrition.
UNICEF says it wants to focus global efforts for now on 20 countries - mostly in Africa and Asia - which are home to 70 percent of the world's stunted children.
The cost of tackling poor nutrition in these countries is estimated to be about $7 billion a year, Lake said. Saturday's summit aims to secure pledges for about half that amount.
Securing those funds and using them effectively to improve nutrition would be "extraordinarily cost-effective", Lake said, since the negative effects of malnutrition and stunting currently cost an estimated 11 percent of gross domestic product (GDP) economic output in Africa and Asia.
Achieving food security - ensuring countries have enough food to go around - however, should not be mistaken for addressing the problem of poor nutrition, he said.
"The fact is that India, with 48 percent (childhood) stunting, is considered food secure - but that doesn't mean food is distributed equitably within India.
"And in Africa, for instance, if you only eat cassava, then your belly may be full and you may technically have food security, but that doesn't mean you're getting the nutrition needed to prevent stunting."
Lake also stressed that increased funding was only part of the solution and that spending donor funds wisely in trusted community-based programs is essential.
Such programs need to cover a range of measures, including promoting more nutritious foods, recommending exclusive breastfeeding for the first six months of a baby's life and using micronutrient supplements to boost vitamin A, folic acid, zinc and iron.