Mali quarantines dozens after Ebola kills second victim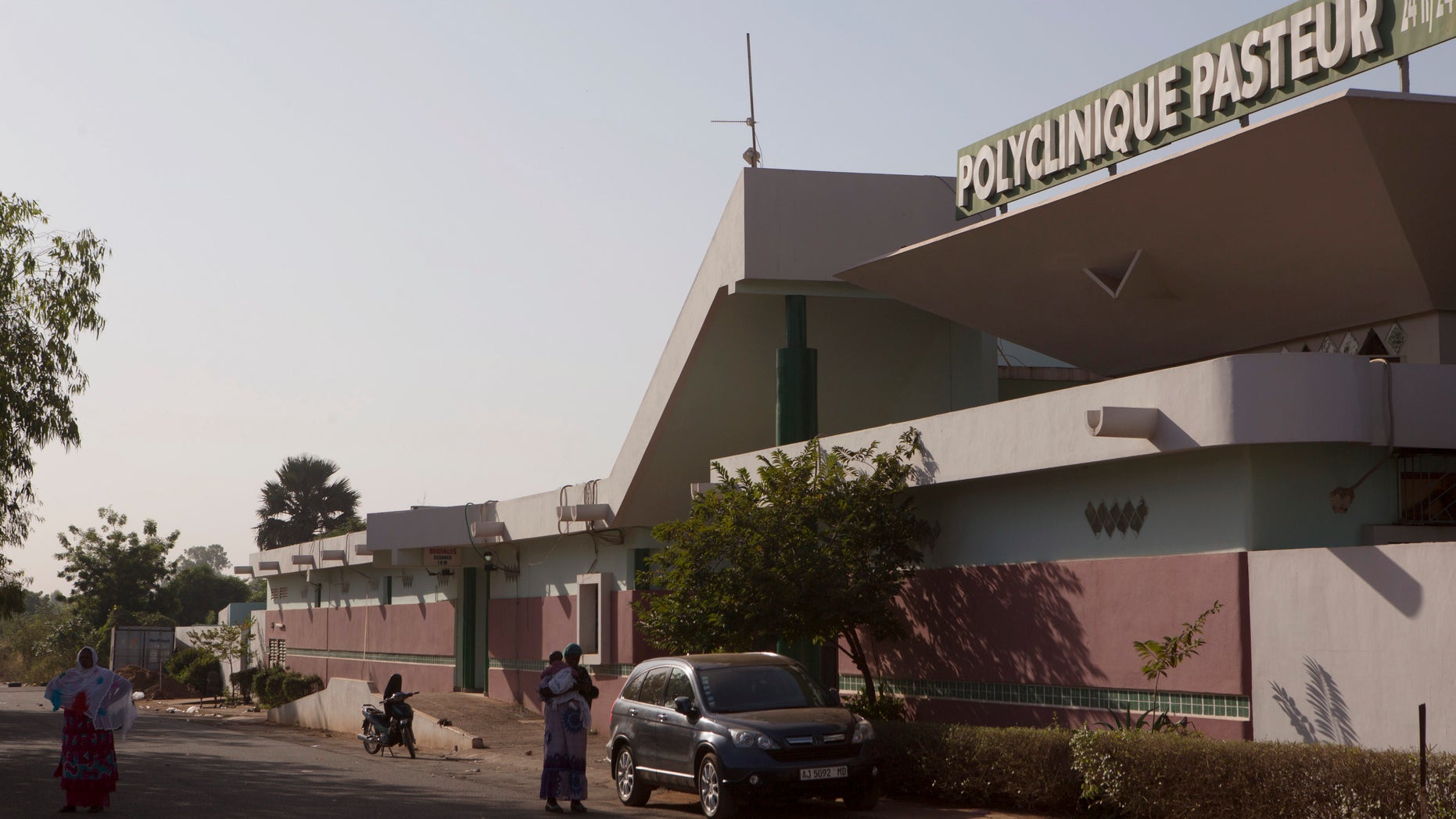 More than 90 people were quarantined across the Mali capital on Wednesday after a 25-year-old nurse died of Ebola having treated a Guinea man who succumbed with Ebola-like symptoms that were not recognized.
The man, a Muslim imam from the border town of Kouremale, was never tested for Ebola. In a series of ceremonies that may have exposed many mourners to the deadly virus, his highly contagious body was washed in a Bamako mosque and returned to Guinea for burial without precautions against Ebola.
The World Health Organization said a friend who had visited the imam in hospital died suddenly and was being considered another likely Ebola case. A doctor at the Pasteur Clinic where the nurse worked - one of Bamako's top medical centers - is also suspected to have contracted Ebola and is being monitored.
Mali, the sixth West African nation to record Ebola during the world's worst ever outbreak of the disease, must now trace a new batch of contacts just as an initial group of people linked to its first and only other case - a two-year-old girl who died last month - completed their 21-day quarantine on Tuesday.
The locations quarantined in Bamako, whose population is nearly 2 million, include the clinic, the mosque where the imam's body was washed and the houses where the nurse lived and the imam stayed.
Concern is growing at the time it took between the imam dying and the steps needed to contain the deadly disease being put in place. Dr. Samba Sow, head of Mali's Ebola response, said the imam died on Oct. 27, two days after going to the clinic.
"This case shows the lack of training of doctors in Bamako. This training should have been done six months ago," one aid worker told Reuters, asking not to be named.
The government said on Wednesday that the nurse was confirmed with Ebola on Tuesday and died later that evening. All necessary steps to identify people who had come into contact with the nurse had been taken, it said.
Ousmane Doumbia, secretary general of the health ministry, said more than 90 people had been quarantined. The clinic was locked down by police on Tuesday night.
Mali shares an 800-km (500-mile) border with Guinea, which alongside Liberia and Sierra Leone has been worst affected by an Ebola outbreak that has killed nearly 5,000 people this year.
The two-year-old girl had also brought Ebola to Mali from Guinea but Malian authorities said the border would remain open for now.