Makers of fast-acting opioids will have to pay for training, FDA says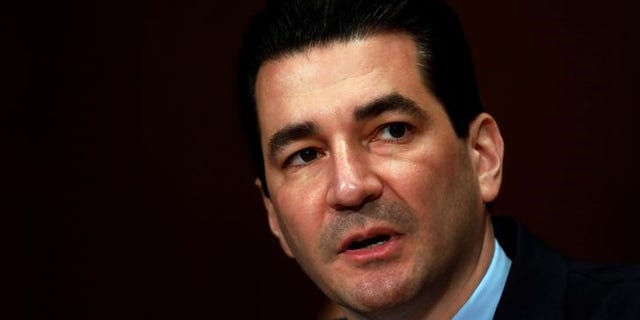 NEW YORK – Makers of fast-acting opioids will have to fund voluntary training for healthcare professionals who prescribe the drugs, including education on safe prescribing practices and non-opioid alternatives, the U.S. Food and Drug Administration (FDA) said on Thursday.
The FDA sent letters to 74 manufacturers of immediate-release opioids, notifying them that they will have to fund the development of courses for doctors, nurses and pharmacists, FDA Commissioner Scott Gottlieb said in a statement.
President Donald Trump and Gottlieb have promised to reduce opioid abuse in the United States, which has become a public health crisis that kills more than 100 Americans daily.
Makers of extended-release and long-acting formulations of the painkillers, which are more easily abused, are already required to pay for the training.
While the training will be offered as voluntary continuing education for healthcare professionals, the agency is also considering some form of mandatory education on opioids.
WOMAN ACCUSED IN PLOT TO KILL NIECE WITH POISONED BREAST MILK
About 90 percent of all opioid pain medications prescribed in the United State - around 160 million prescriptions a year - are for the fast-acting formulations, the FDA said.
The FDA asked Endo International Inc to pull its long-lasting opioid painkiller, Opana ER, from the market in June, after a panel of advisers concluded that the drug's benefits did not outweigh the risks of misuse.
According to the U.S. Centers for Disease Control and Prevention, opioids were involved in more than 33,000 U.S. deaths in 2015, the latest year for which data is available, and estimates show the death rate has continued rising.
On Thursday, Washington state sued OxyContin maker Purdue Pharma LP, becoming the latest state or local government to file a lawsuit seeking to hold pharmaceutical companies accountable for the opioid addiction crisis.