'Major' infection control deficiencies found at NJ hospital following baby's death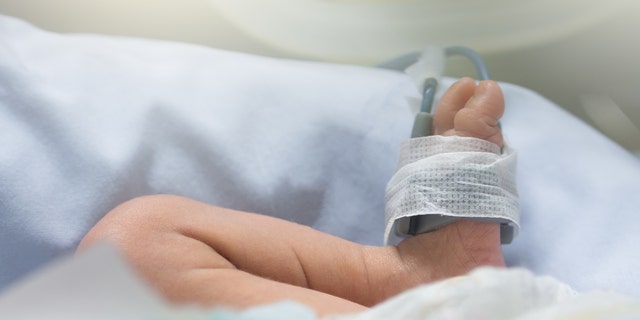 Health officials are investigating an outbreak in a New Jersey hospital's neonatal intensive care unit after a premature baby contracted a bacterial infection and later died. The exact cause of the baby's death in late September is under investigation, but four other cases of Acinetobacter baumannii were reported at University Hospital in Newark.
The New Jersey State Department of Health said it was made aware of the bacterial infection on Oct. 1 and has since found "major infection control deficiencies."
VIRAL OUTBREAK AT NEW JERSEY REHABILITATION CENTER LEAVES 7 KIDS DEAD, 11 OTHERS SICKENED
"The Department has ordered a Directed Plan of Correction that requires University Hospital to employ a full-time Certified Infection Control Practitioner consultant, who will report to the Department on immediate actions taken in the coming days," the department said in a news release. "The Department is also exploring further actions it may need to take in the coming days to ensure patient safety."
Acinetobacter baumannii can cause pneumonia or serious blood infections. According to the Centers for Disease Control and Prevention (CDC), infections typically occur in intensive care units and health care settings involving very ill patients. It poses little risk to healthy patients but can be spread to susceptible patients by contact with an infected person, or contact with contaminated surfaces.
Prevention includes proper hand hygiene and environmental cleaning. Treatment typically depends on the severity of the case and varies patient to patient.
NEWBORN CONTRACTED FATAL HERPES VIRUS FROM KISS, MOM WARNS
The hospital infections are unrelated to the outbreak currently being investigated at a pediatric rehabilitation facility in Haskill. State and federal officials are currently investigating an outbreak of adenovirus 7 at Wanaque Center for Nursing and Rehabilitation that has killed 7 kids and sickened at least 11 others.