Louisiana hospital staff surprises pediatric cancer patient with a flash mob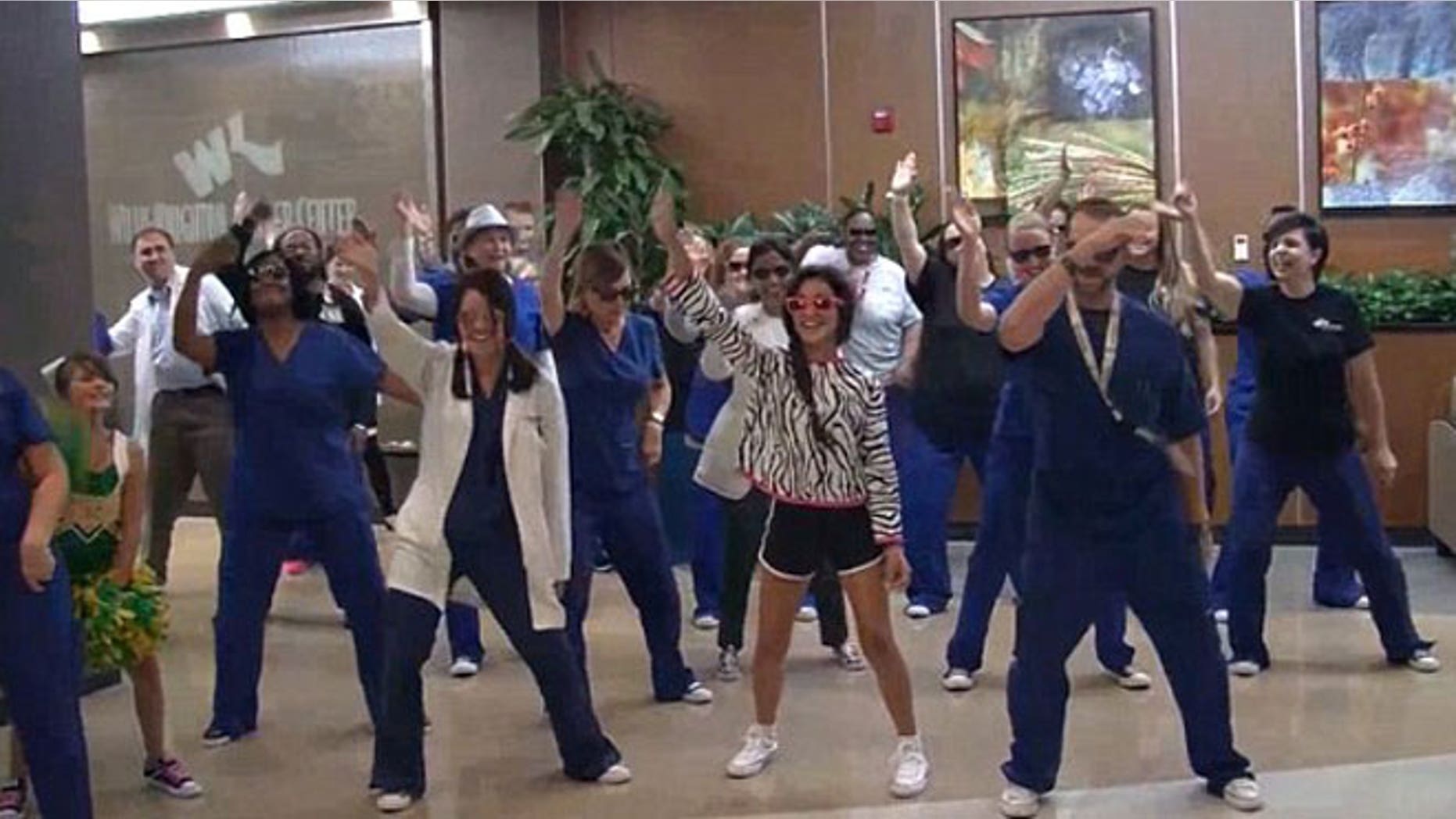 Medical staff at a Louisiana hospital gave a 12-year-old cancer patient a celebratory sendoff on her last day of treatment.
KTBS 3 News, in Shreveport, Louisiana, reported that employees at Willis-Knighton Cancer Center learned the moves to patient Sophia Petikas' favorite dance, "The Nene," and surprised her with a flash mob.
According to Inside Edition, one of the radiation team members, Daniel, learned the choreography on YouTube. A staff of over 20 people joined him and donned Chuck Taylors, just as Petikas did on her first day at the hospital.
Petikas began receiving radiation when tumors appeared on her spinal cord, and she was the first pediatric patient to undergo proton therapy at the Willis-Knighton Proton Therapy Center. Next, she will have a spinal fusion rod fitted.
Inside Edition reported that the medical staff put a handmade chart to count-down her last radiation treatment and hung it in her hospital room.
Their flash mob video has gone viral since being posted to YouTube on Tuesday. As of Thursday morning, the video had nearly 115,000 views.
Click for more from KTBS and Inside Edition.