Lose Weight With Foods Full of Color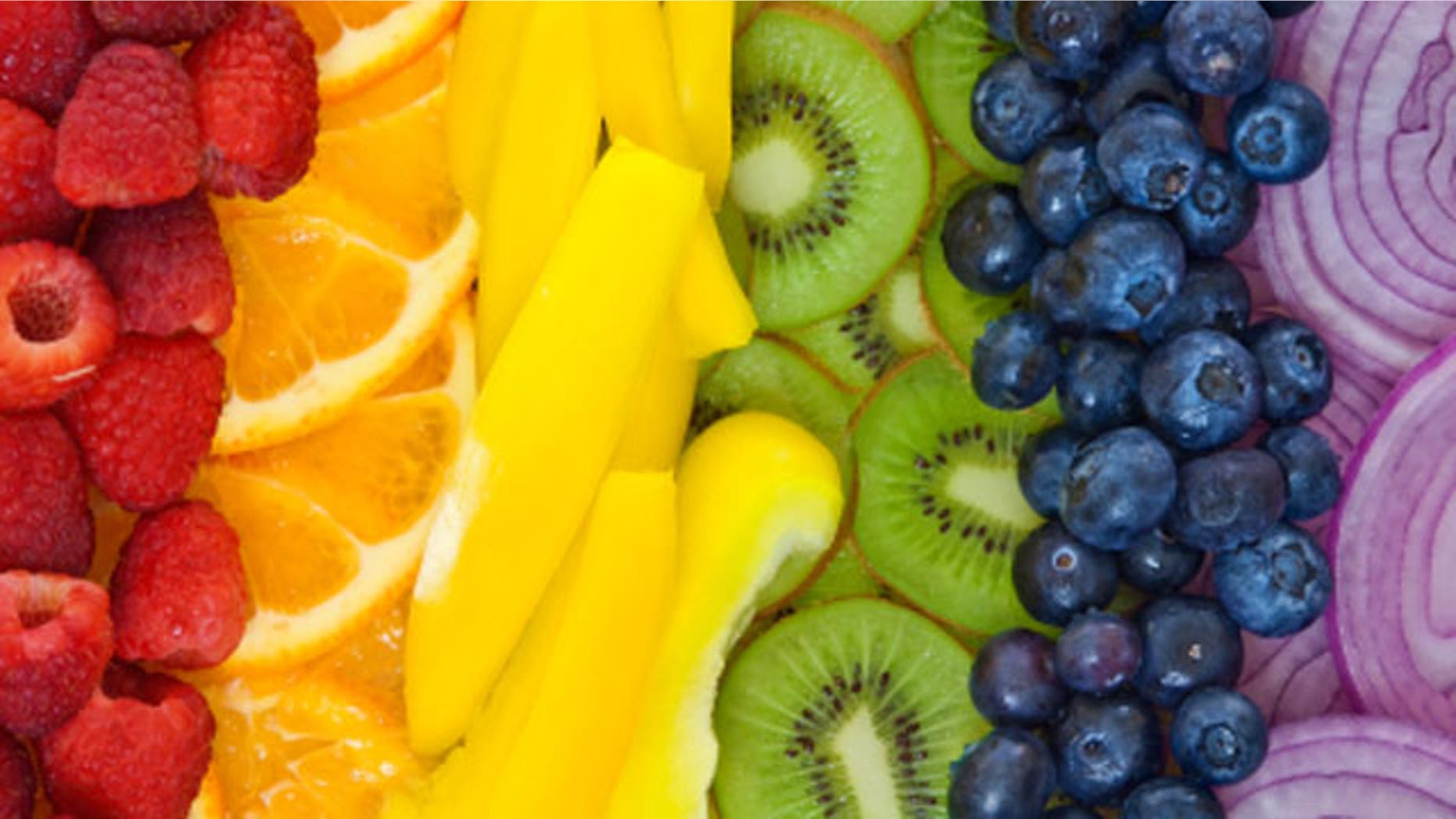 Now that spring is here, I'm trying to amp up the nutrition of my meals by adding brightly colored foods—meaning produce, not Lucky Charms.
As you probably already know, eating a wide range of colorful foods guarantees that you get a variety of key nutrients and vitamins for overall health. Plus, colorful fruits and vegetables are low in calories and high in fiber, which are important to slimming down and satisfying hunger. Brightly colored foods are a win-win in my book!
Loading up my meals with fresh red, yellow, orange, green, and purple produce isn't the only way I work fruits and vegetables into my diet. I also incorporate frozen, dried, and jarred varieties. I aim to fill about one-third to half of my plate with colorful produce at every meal, which keeps me feeling full for hours. I'm even seeing the progress on the scale with regard to losing my marathon weight!
Here are some ways I incorporate bright colors into my meals.
Breakfast:
• Add fresh blueberries, strawberries, or raspberries to oatmeal or cereal
• Use frozen bananas or baby spinach in a smoothie
• Add chopped tomatoes and green bell peppers to scrambled eggs
• Top a piece of toast with nut butter and slices of Granny Smith apple
Lunch:
• Add extra veggies to a sandwich. I like cucumber slices, sprouts, shredded carrots, and arugula
• Use hummus as a spread instead of mayo or mustard
• Snack on kale chips instead of potato chips
• Add roasted broccoli to a homemade English muffin pizza
Dinner:
• Roast veggies and add them to pasta dishes and salads
• Add chopped broccoli or cauliflower to spaghetti sauce
• Add dried fruit and nuts to rice pilaf
• Make homemade pizza with tons of fresh veggies and herbs on top
Tina Haupert is a healthy lifestyle blogger who writes a weekly feature for Health.com as part of the Feel Great Weight plan.
More from Health.com:
25 Healthy Recipes for a Vegetarian Feast

7 Foods That Fight Fat