Tough new opioid policies leave some cancer and post-surgery patients without painkillers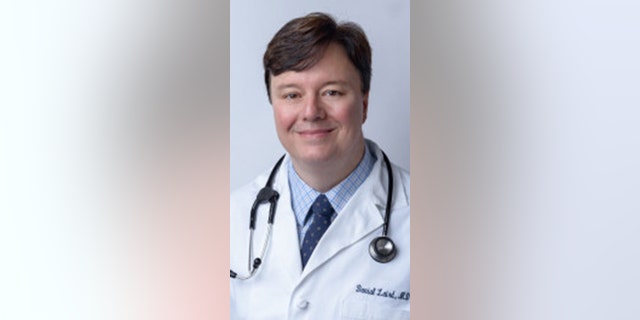 NEWYou can now listen to Fox News articles!
Despite protestations that new federal and state hard lines on painkiller prescriptions do not affect cancer patients or people fresh out of major surgeries, many of those in health care's trenches feel differently.
Dr. Dan Laird was treating an elderly man in Nevada who, despite efforts by the physicians and other doctors to save his leg, ended up having to undergo an amputation. "He lost the battle, his leg was cut off," Laird said.
A week after the surgery took place, the man called Laird in agony and desperation. He had been discharged from the Valley Hospital Medical Center in Las Vegas with no painkiller prescription.
DOCTORS CAUGHT BETWEEN STRUGGLING OPIOID PATIENTS AND CRACKDOWN ON PRESCRIPTIONS
"No pain medication!" Laird told Fox News in an interview. "Having a limb amputated is one of the most painful things you can have done. And the tibia is one of the most painful parts of the leg. He had unimaginable, horrific pain. I was so mad, I called the hospital."
"They said that the new [Nevada] law means we can't prescribe to patients when we discharge them," Laird said, recalling what he said he was told.
But Laird is also a malpractice attorney - and knew the state law chapter and verse.
Laird said confusion over national and state policies and regulations concerning opioid prescribing is common among health practitioners. "The state law is ridiculously long. I'd prescribed my patient opioids for months, and because he had been receiving opioids from another physician," a hospital doctor did not prescribe any painkillers.
A spokesperson for the hospital contacted by Fox News did not offer comment for the story.
AS DOCTORS TAPER OR END OPIOID PRESCRIPTIONS, MANY PATIENTS DRIVEN TO DESPAIR, SUICIDE
Nevada's opioid law, which took effect in January, limits the first prescription of opioid for acute pain to seven days and increases the amount of paperwork that must be filed for preauthorization for long-term painkillers.
In his 25 years of practicing medicine, Laird said, "I've never seen anything like this, an environment where it's acceptable to mistreat chronic pain patients, where there's an animus toward chronic pain patients."
No pain medication! Having a limb amputated is one of the most painful things you can have done. And the tibia is one of the most painful parts of the leg. [The patient] had unimaginable, horrific pain. 
Like many health care providers, Laird said it's right to take a hard look at opioids, and prescribing practices that needed tightening.
"Opioids are dangerous drugs. They have to be prescribed with extreme caution," he said. "But for people who've had their leg cut off, or someone who has cancer, or has been in a bad car crash, there's nothing worse than leaving them in pain."
"There's anticipatory panic, (among physicians)" Laird said. "Doctors perceive a liability for prescribing opioids."
In Michigan, Dr. Fran Van Alstine, a specialist in palliative and hospice care at the Munson Medical Center, has also seen how far the long arm of the war on opioids can reach.
HEALTH EXPERTS OFFER SOLUTIONS FOR UNINTENDED CONSEQUENCES OF OPIOID CRACKDOWN
The state has a 14-day day limit on opioid prescriptions, even for patients like his, who have advanced cancer, chronic lung disease, congestive heart failure.
He said he recently had to jump through hoops to get a painkiller refill for a terminally ill patient who was released from a hospital, and about to enter hospice care. The insurer denied the prescription because the man's medication record showed "red flags" – opioids prescribed by more than one doctor, at high dosages.
"Our patients have been in and out of hospitals. They get prescriptions from different doctors, they have serious, life-limiting illnesses," Van Alstine said. "They're actively dying and in pain. We put in a diagnosis in his records, so there's no question what we're using the opioids for. [The restrictions] are an exercise in silliness. In hospice, addiction is the last of our concerns."
The man died 24 hours after finally getting a refill -- spending his final days in pain.