Locally transmitted Zika virus infects 56 in Singapore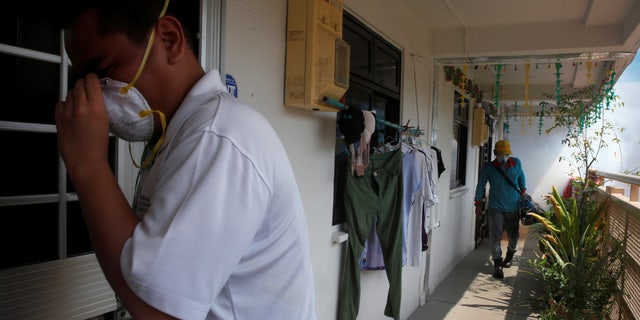 NEWYou can now listen to Fox News articles!
SINGAPORE – Singapore confirmed 15 more cases of locally-transmitted infections with the Zika virus late on Monday, having announced 41 over the weekend, the Straits Times newspaper reported, citing the health ministry.
Thirteen of the new cases were people who lived or worked in the same area where the virus was first detected.
On Sunday, the Ministry of Health confirmed 41 locally transmitted cases of the virus.
Singapore announced its first Zika infection in May, with the virus imported by a 48-year-old man who had traveled to Brazil.
The ministry said in a statement Sunday that the patients were "not known to have traveled to Zika-affected areas recently, and are thus likely to have been infected in Singapore. This confirms that local transmission of Zika virus infection has taken place."
Of the group, 34 people have recovered, while seven remain at Tan Tock Seng Hospital, the statement said.
The ministry named two residential districts of Singapore where the disease was transmitted and said that the bulk of those infected were foreign construction workers. The virus was mostly detected through tests on Saturday.
Among those still hospitalized is a 47-year-old Malaysian woman, identified by authorities as the first locally transmitted case.
Zika has mild effects on most people, but can be fatal for unborn children. Infection during pregnancy can result in babies with small heads - a condition called microcephaly - and other brain defects.
Reuters and the Associated Press contributed to this report.