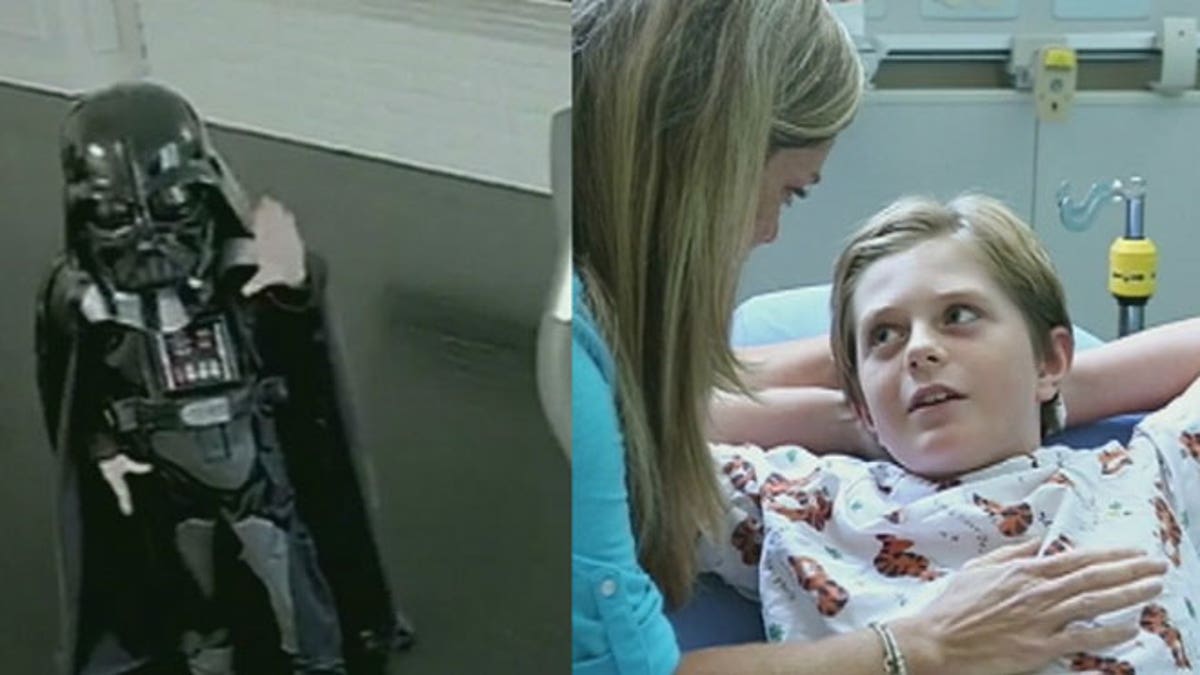 Max Page, the child actor who gained fame after playing "little Darth Vader" in a 2011 Super Bowl commercial, was able to bypass open heart surgery for congenital heart disease after receiving a new heart valve and pacemaker this summer. Fox 11 reported that the Melody Valve procedure, which was performed Thursday, July 30 at Children's Hospital Los Angeles (CHLA), was the 10-year-old's 10th surgery since his first at 3 months old.
"It's just amazing to think Max can receive a new heart valve and be out of the hospital in 24 hours," his father, Buck Page, told Fox 11. "The last time we were here for open-heart surgery, he had a 10-inch chest scar and he was on morphine for three days."
Max's procedure was completed after receiving a pacemaker on Tuesday, Fox 11 reported.
According to the National Institutes of Health (NIH), congenital heart defects involve issues with the interior walls of the heart, the valves inside the heart, and the arteries and veins that carry blood to the heart or body. They affect eight out of every 1,000 newborns in the United States, and more than 1 million American adults are living with the condition.
Max was diagnosed with a congenital heart defect at birth and was recently diagnosed with a condition that restricted blood flow from the right ventricle of his heart into his lungs. A narrowing of a pulmonary valve he had implanted in 2012 led to the second diagnosis.
The boy's latest implant and pacemaker pulse generator, which was implanted in his abdominal wall, helped him avoid open-heart surgery. The pacemaker will monitor his heart rhythm via electrodes sewn to the heart, and it will stimulate the heart muscle to help maintain its beat based on Max's activity at any given time.
Pediatric cardiologist Frank Ing, co-director of CHLA's Heart Institute, performed Max's three-hour surgery and said the procedure restored Max's pulmonary valve function and that he expected the procedure to delay the boy's next one. According to Fox 11, the Melody Valve received premarket approval from the Food and Drug Administration (FDA) this year.
"We had a great result," Ing told the news station. "Max has a new heart valve, and we hope it will last a long time."