Liberia quarantines area where new Ebola case appeared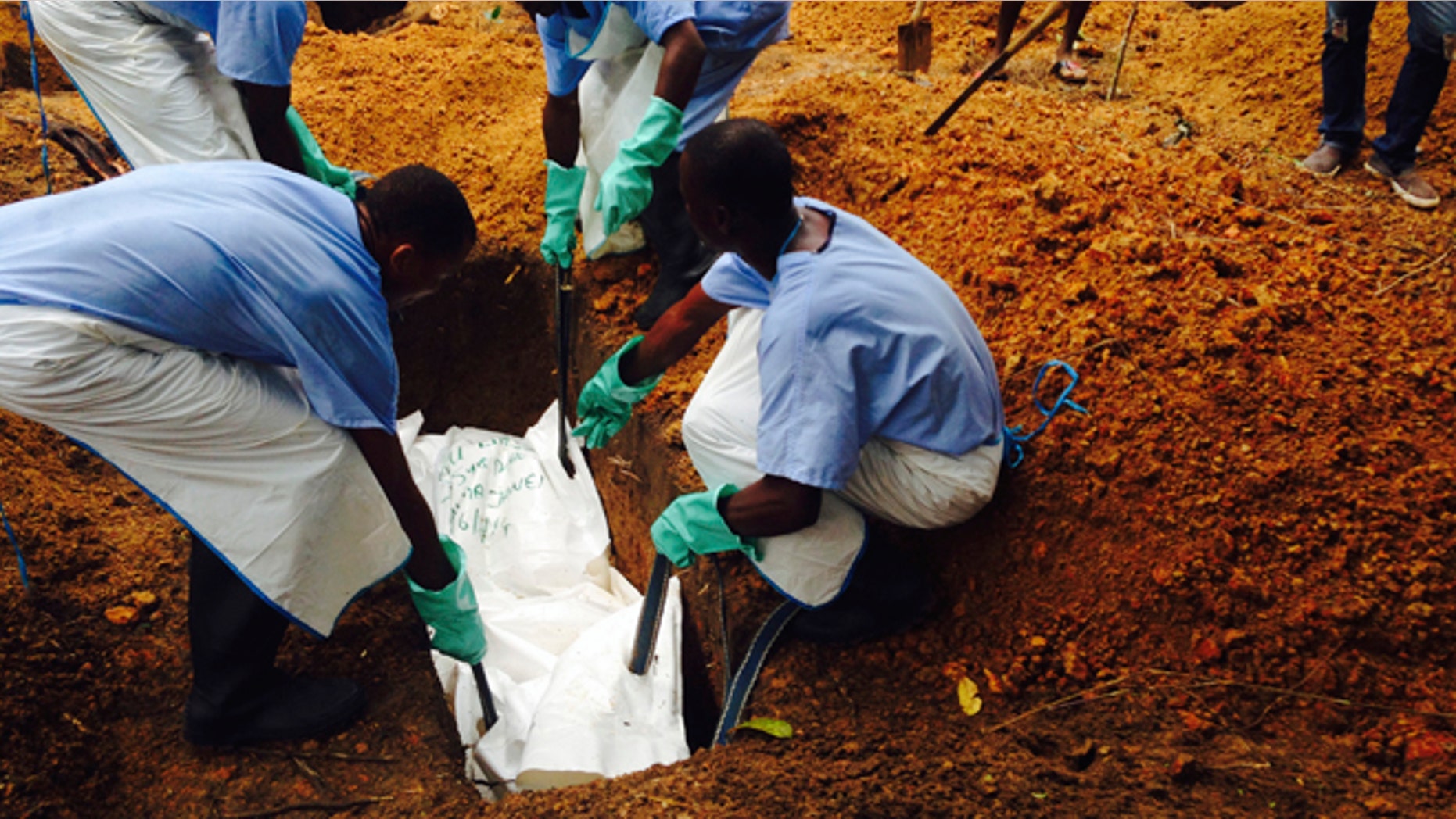 Liberian authorities on Tuesday quarantined the Nedowein area where the corpse of a 17-year-old boy was found with Ebola, sparking fears this West African country could face another outbreak of the disease nearly two months after being declared Ebola-free.
"Liberia has got a re-infection of Ebola," Tolbert Nyenswah, deputy health minister and head of Liberia's Ebola response team, told The Associated Press.
The boy died at his home and was buried safely to avoid spread of the disease, said Nyenswah. Nedowein is close to the country's international airport, about 30 miles (48 kilometers) south of the capital, Monrovia.
Teams are investigating how the boy became infected, Nyenswah said. The area is not near Liberia's borders with Sierra Leone and Guinea, neighboring countries that still have Ebola cases.
The World Health Organization declared Liberia Ebola-free on May 9, after it went 42 days without a new case. Liberia had been hardest hit before by the outbreak with a death toll of more than 4,800 people.
This is the only known case in Liberia now, said Nyenswah.
The boy died on June 28 and was buried that day, said Nyenswah, correcting his earlier statement that he died on June 24.
Figures for the number quarantined would be available later, and food is being sent to those homes, he said.
The World Health Organization and the U.S. Centers for Disease Control have been meeting with health officials about the new case.
The Ebola virus is transmitted through direct contact with the bodily fluids of someone alive with symptoms or dead.
Ebola, which has killed over 11,100 people mostly in West Africa in its worst outbreak ever, is hanging on stubbornly in Sierra Leone and Guinea, where the Ebola outbreak was first reported in March 2014.