Lead toxicity turning up in Flint area's dogs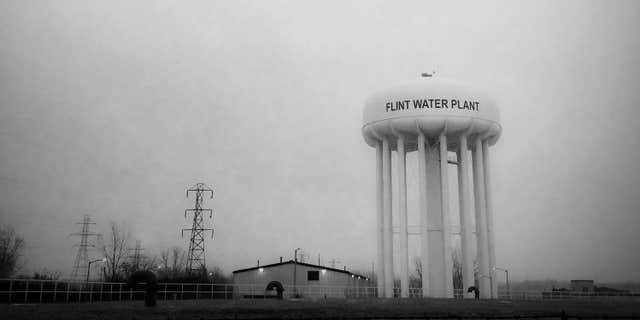 NEWYou can now listen to Fox News articles!
First it was the kids of Flint found to have been tainted by lead, attributed by many to the area's toxic water. Now two dogs who live in the vicinity of the Michigan city have tested positive for lead toxicity—the first two pups to be confirmed with this in state records in five years, the Detroit Free Press reports.
"Here in Michigan, specifically in [Genesee] County, we've had two cases of high-lead levels reported to us in dogs in the last six months," state vet Dr.
James Averill tells CBS Detroit. "One was last fall and one was here in January." He says that one of the affected dogs was a stray, while the other was a pet.
Both dogs are alive, Averill notes, but the state report doesn't specify how high their lead levels were, or what symptoms they had. And indeed, it's challenging to diagnose dogs with lead toxicity, as symptoms such as "mental dullness," arthritis, and lethargy can mimic those of other illnesses, Averill says.
Instead, he mentions keeping an eye on variations in a pet's routine to help pinpoint if something's wrong. He does note to CBS, however, that the "vast majority" of lead tests on area dogs have come back negative, and he says they're relying on local veterinarians with "boots on the ground" to look out for suspicious cases.
In the meantime, while Averill gives the OK to bathe pets in Flint-area tap water, he says they should be drinking filtered or bottled water or, as a last resort, melted snow.
"It would be safer, if your only other choice is feeding them straight Flint water," he notes. (The FBI's now on Flint's case.)
This article originally appeared on Newser: Lead Toxicity Showing Up in Flint Area's Dogs
More From Newser