Late stage breast cancer on the rise in younger women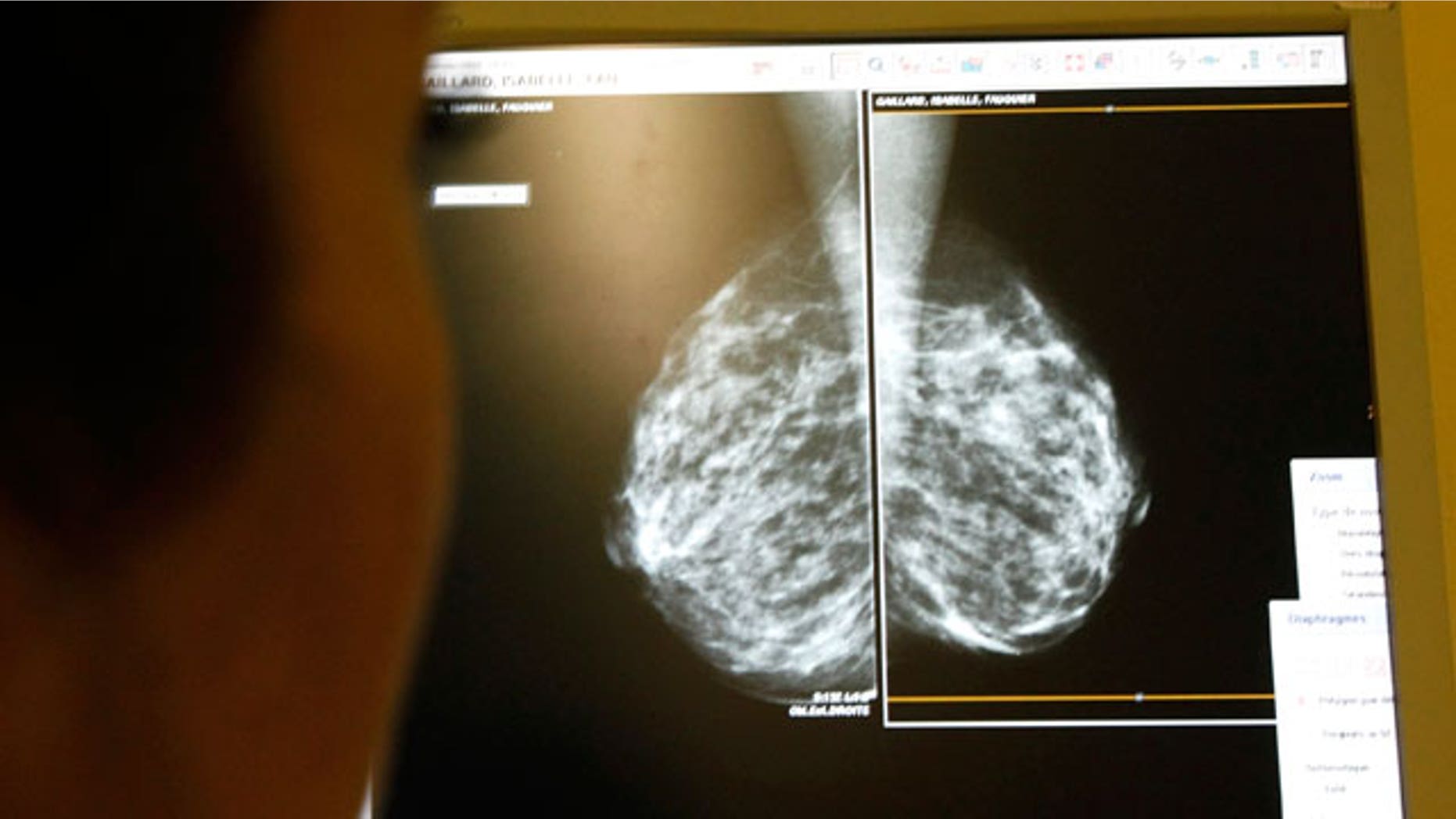 The incidence of metastatic breast cancer – the most advanced stage of the disease – is on the rise in younger women between the ages of 25 and 39, an analysis of breast cancer trends revealed.
However, the slight increase is unique to the younger demographic, as the rising trend does not correspond to the older female population.
Conducted by researchers at the University of Washington, Seattle and St. Charles Health System in Bend, Ore., the study reveals a bizarre anomaly in cancer rates, which could have serious implications for women in this age group.
"It's a concern because of the poor survival of metastatic breast cancer compared to other stages," lead author Dr. Rebecca Johnson, a pediatric oncologist at Seattle Children's Hospital and University of Washington, told FoxNews.com.  "…Between patients who were diagnosed with (metastatic) disease and patients diagnosed with either regional or localized disease, the difference in survival is around 55 percent."
Metastatic breast cancer, also called stage IV or distant disease, refers to the stage of breast cancer in which the disease has spread to distant organs – most notably the bone, the brain and the liver. While prognosis estimates for metastatic breast cancer have improved greatly over the years, the five-year survival rate for this stage of breast cancer is still fairly low at 23.8 percent, according to the National Cancer Institute.
Breast cancer at 27
While working with the Livestrong Young Adult Alliance, Johnson and her research team began looking at common cancers among adolescents and adults, hoping to tease apart the reasons why the cancers in these age groups are unique.  Her motivation for looking at breast cancer trends specifically was sparked by a personal experience in her own life.
"I had breast cancer when I was 27," Johnson said.  "After that I had friends who were diagnosed and friends of friends who were diagnosed, and it seemed like there was a surprisingly large number of young women who were getting breast cancer."
Johnson and her colleagues obtained breast cancer trend records from three National Cancer Institute Surveillance, Epidemiology, and End Results (SEER) registries.  The data ranges were from 1973 to 2009, 1992 to 2009, and 2000 to 2009, and information included incidence trends, survival rates as a function of age and the stage of the disease at diagnosis.
The researchers found the incidence of metastatic breast cancer has been rising steadily in women between the ages of 25 and 39 over the past 30 years, increasing from 1.53 per 100,000 in 1976 to 2.90 per 100,000 in 2009.  The rise translates to a 2.07 percent increase over the 34-year period.
While the increase may seem small, Johnson said statistically the rate is larger than they imagined and shows no evidence for decelerating.
"It's a concern because the rate is increasing so fast, and our data shows that the trend appears to be accelerating over time," Johnson said.  "And it's increasing even faster in the most recent era."
While the research doesn't explain why the trend is occurring, Johnson believes there is likely an external cause – perhaps a lifestyle change in the population of younger women that is predisposing them to breast cancer.
"Perhaps there is some exposure to an environmental toxin that has changed over time," Johnson said.  "We tried to understand if there was one known risk factor that was changing at the same rate as the incidence change for metastatic cancer, and we didn't find such a risk factor.  So, we think it's most likely that either the risk factor that's behind this trend has not yet been described or is perhaps multi-factorial – meaning it takes several risk factors to explain the change."
In the meantime, Johnson hopes the research will educate the population about the rising risks, since younger women typically do not believe themselves to be in danger of contracting breast cancer.  According to the American Cancer Society Guidelines, yearly mammogram screenings are generally not recommended for women under the age of 40, and breast self-exams are often the preferred detection method for women in their 20s.
With the knowledge that such advanced breast cancer is on the rise in the younger population, both doctors and women themselves can hopefully be more aware of what is happening and potentially diagnose or start medical intervention earlier, Johnson said.  She feels that such awareness could potentially save a number of lives.
"We don't know actually for a fact that an increased awareness would change the rates," Johnson said, "but for any given woman, it's possible that presenting for medical care earlier might change her particular story."
The study was published in the Feb. 27 issue of JAMA.