Lack of sleep, parents' anxiety may affect kids' pain after surgery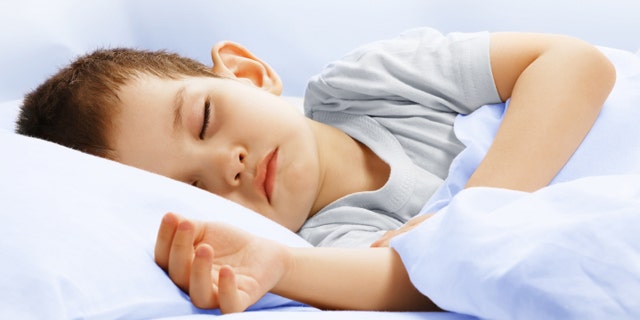 Children who didn't sleep well leading up to a scheduled surgery, or whose parents made a big deal of the pain the child would feel, did turn out to have worse pain after surgery, according to a new U.S. study.
The authors say theirs is the first study to look at both parents' and childrens' psychological factors before and after surgery that may influence pain, and it may lead to interventions that help kids who are prone to post-surgical pain.
"Millions of children have surgery every year and therefore the impact of surgery on children's health is a very important issue nationally and worldwide," lead author Dr. Jennifer Rabbitts told Reuters Health in an email.
"Unfortunately, until recently little information is available on how kids do once they go home from the hospital after surgery, a time which can be very challenging for them and their parents," said Rabbitts, a pediatric anesthesiologist with the Seattle Children's Research Institute and the University of Washington.
"Many children continue to have problems with pain after surgery, but we were excited to find that some factors may help us identify before surgery which children could have more problems, so that we can help these families in advance," she said.
For the study, which is published in The Journal of Pain, Rabbitts and her colleagues enrolled 60 children ages 10 to 18 who were about to undergo spinal fusion or surgery to repair chest deformities.
For seven days before their procedures, the kids wore sleep-monitoring watches and kept daily electronic pain and sleep diaries.
In addition, kids and their caregivers (mostly their mothers) answered questions about pain characteristics, quality of life, anxiety and how they would likely respond to their child's pain.
The last category of questions was intended to measure the parents' tendency to "catastrophize" pain, meaning excessive worry and magnifying pain levels or the potential for pain.
Week-long follow up measurements were repeated about two weeks after the surgeries, while the kids were recovering at home.
Prior to their surgeries, the kids slept, on average, about eight hours per night and more than 80 percent of them reported some pain. Their average quality of life score was about 74 out of 100.
After surgery, most kids reported moderate to severe pain that persisted for two weeks. About two-thirds took medications for pain relief.
The kids' average quality of life score dropped to 60, mostly due to perceived changes in their physical health.
The study team found that kids with shorter sleep duration or greater parental catastrophizing before the surgery were more likely to have higher pain levels during recovery at home.
The children's own anxiety levels and tendencies toward catastrophizing pain before their procedures were not associated with higher levels of post-operative pain.
However, kids who had higher anxiety before the surgery tended to report lower quality of life two weeks after their procedures.
"More research is needed before we can recommend specific interventions, but for now I would encourage families and doctors to discuss thoughts and expectations about pain after surgery, and options for managing pain," Rabbitts said.
Dr. Santhanam Suresh, a pediatric anesthesiologist at Ann and Robert H. Lurie Children's Hospital in Chicago, called the study interesting and painstakingly well done.
"What makes this different from most other pain studies is the fact that they were actually able to look at these patients prior to surgery for about a week, which adds a unique dimension to this study," he told Reuters Health.
Suresh, who was not involved in the research, said he thinks parental anxiety can have a huge psychological impact on the kids, and he often sees it in the recovery room.
"You see these anxious parents, and you can see the child will be complaining of a lot of pain," he said.
Suresh said that being honest with parents about what to expect after the surgery might help alleviate some of the pre-operative anxiety.
"I think what we can do . . . is maybe come up with an index for parents to prepare their children for surgery, to get them acquainted with the issues," he said.