LA couple expecting second child after siblings volunteer as surrogates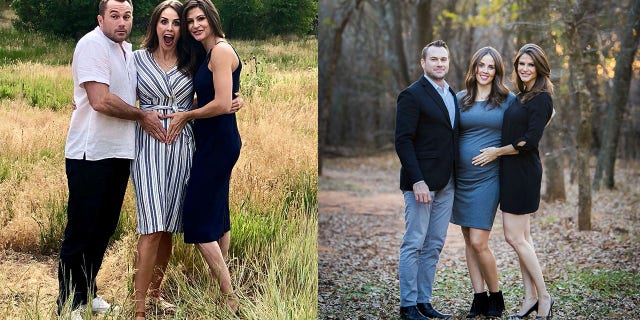 A Los Angeles couple who welcomed their first son two years ago via surrogacy thanks to their sister is set to welcome their second child this month after another sibling volunteered to carry their unborn baby. Sara and Ben Jensen said that they tried for 12 years to start a family with no success.
Sara Jensen said their road to parenthood took a turn when she spoke to her younger sister-in-law about their struggle, and she made an offer that would change their lives.
BANGLADESHI MOTHER WITH TWO WOMBS DELIVERS TWINS ONE MONTH APART AFTER GIVING BIRTH TO FIRST CHILD
"We had been married for 15 years (and spent 12 years trying for a baby) before our son was born, and we were happy -- but life with our little family has brought a depth of love and joy we could never have imagined," Sara Jensen told Fox News, of Jenna Jarvis' offer.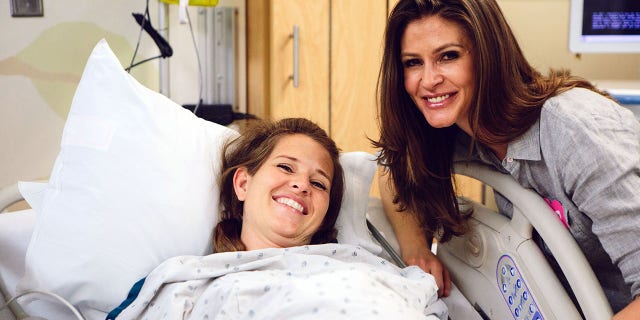 Jensen said that once they broke the news to family, her own sibling, Michelle Bird, asked why she hadn't approached her. A year after their son Hugh was born, Bird volunteered to carry his sibling.
GEORGIA 6-YEAR-OLD WITH RARE HEART DEFECT DIES AFTER COLLAPSING DURING BASEBALL TEAM PICTURES
Bird, who is about to give birth to the couple's baby girl, has three children of her own and experienced severe sickness with each of her pregnancies, but was happy to take on the task. She said that she feels "humbled and grateful" to carry her sister's child.
Jensen said she and her husband have already begun explaining their story to their son, and that he knows "how special Aunt Jenna and Aunt Michelle are to our family."
"Our children will know how many people loved them enough to sacrifice to bring them here," she told Fox News. "They will never have to wonder if they are loved or wanted."
"To have my sisters volunteer to do this for me from a place of love is an unbelievable gift," Jensen said. "The trade-off from having someone I know and trust versus hiring a stranger is that I have no concerns knowing the person carrying my child is taking great care of my baby—but it has been emotionally difficult knowing my I'm burdening people I love. "
CLICK HERE TO GET THE FOX NEWS APP
Jensen said that she wants others to know that there is "not one right or wrong way to create a family. Surrogacy is not easy and it has it's own unique challenges, but in the end it's the greatest gift in the world."