Kroger Recalls Pet Foods in 19 States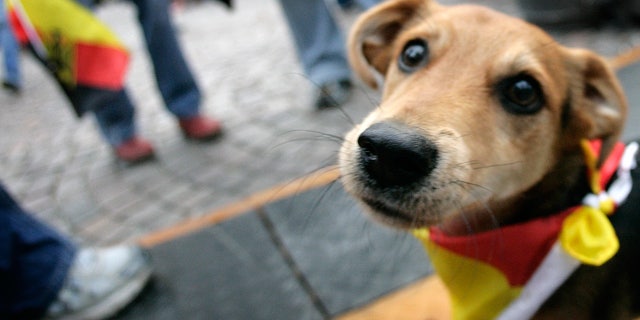 The Kroger Co is recalling select packages of dog and cat foods at some of its retail stores because the products may pose a health risk to pets.
The company said on Saturday the recall involves certain bags of Pet Pride Cat Food, Pet Pride Tasty Blend Poultry & Seafood Cat Food, Pet Pride Kitten Formula Food, Old Yeller Chunk Dog Food, Kroger Value Cat Food, Kroger Value Chunk Dog Food.
Kroger issued the recall because the items may contain aflatoxin, a fungus-produced carcinogen found in some corn.
Included in the recall are Kroger stores in: Alabama, Arkansas, Georgia, Illinois, Indiana, Kentucky, Louisiana, Michigan, Mississippi, North Carolina, Ohio, South Carolina, Tennessee, Texas, Virginia and West Virginia.
Kroger also said the recall applies to Dillons and Gerbes stores in Kansas and Missouri; Baker's stores in Nebraska, Food 4 Less stores in Nebraska, Illinois and Indiana; and Jay C, Hilander, Owen's, Pay Less and Scott's stores in Illinois and Indiana.