Kids in poor countries have higher death rates from abdominal surgery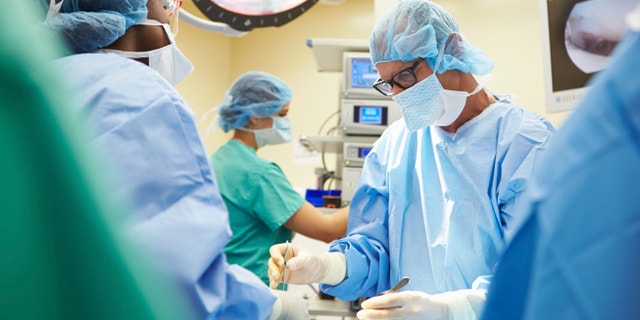 Children who have emergency surgery for conditions like appendicitis may be up to seven times more likely to die when they live in poor countries than when they live in more affluent nations, a study suggests.
While previous research has documented disparities in mortality rates based on poverty levels in different countries for adults, the current study offers fresh evidence that this problem also impacts children, said study author Dr. Adesoji Ademuyiwa of the University of Lagos in Nigeria.
To assess the odds of postoperative complications, infections and death after emergency abdominal surgery in children, researchers examined data for 1,409 kids treated at 253 centers in 43 countries over a two-week period in 2014.
Roughly half of the children were from countries that score high on the United Nations Human Development Index (HDI), while almost one third were from mid-HDI countries and 19 percent were from less developed nations.
Compared with kids in the most developed countries, children in the poorest nations were 7.14 times more likely to die within 30 days of surgery and kids from middle-income countries had 4.42 higher odds of death, the researchers report in BMJ Global Health, online December 12th.
"The data may not show the entire picture, which may be even gloomier," Ademuyiwa said by email.
That's because only hospitals with the most resources and internet access in the low-income countries participated in the study, Ademuyiwa said. This means the hospitals with the fewest resources and possibility the worst outcomes were not included in the analysis.
Even without some of those poor-performing hospitals, the results still highlight numerous disparities.
Overall, more children from poor countries were classified as higher risk cases to begin with than those from middle-income or rich nations.
The most common reason for the emergency abdominal surgeries was appendicitis, followed by birth defects - which were more common in the poorest countries - intestinal blockage and hernia.
One in five children overall were under 2 years old when they had surgery, making them more vulnerable to complications than older kids.
But in the poorest countries, kids were less likely to get less invasive surgeries tied to speedier recovery and a lower risk of complications, the study found. The children in low-income countries were also more likely to have internal bleeding and less likely to have surgeons use safety checklists developed by the World Health Organization.
Even after accounting for these factors, however, the children in low-income countries still had significantly worse results.
In the poorest countries, rates of serious complications were nearly twice as high: 11 percent compared with 6 percent for children from middle income and rich nations.
Rates of wound infection were about five times higher for children in poor nations, occurring in 21 percent of cases compared with 9.6 percent of surgeries in middle-income countries and 4.6 percent in rich nations.
Limitations of the study include the lack of data on other factors that influence surgery outcomes such as staffing levels and treatment delays, the authors note.
Still, the findings offer more evidence of disparities in outcomes and survival odds, said Dr. Mark Shrime, a global health researcher at Harvard University in Boston who wasn't involved in the study.
"These disparities likely exist both between countries and within a single country," Shrime said by email.
Worldwide, 5 billion people can't access safe surgery when needed, noted Dr. Tiffany Chao, a surgeon at Santa Clara Valley Medical Center in San Jose, California, who wasn't involved in the study.
"We already know that in developing countries there are three major delays when it comes to surgical care due to infrastructure limitations: delays in seeking care, delays in reaching care, and delays in receiving care," Chao said by email.
Prompt care is a priority for many surgical conditions in children, and parents often delay bringing their children to healthcare facilities because of absence of funds for surgery and even for transport to the hospital, noted study co-author Dr. Dan Poenaru of McGill University in Montreal.
"Thus, protecting such families against impoverishing and catastrophic expenditures for surgical care is a priority globally," Poenaru said by email.