Justine Pelletier family wants to take up Harvard Law Prof. Alan Dershowitz's offer to help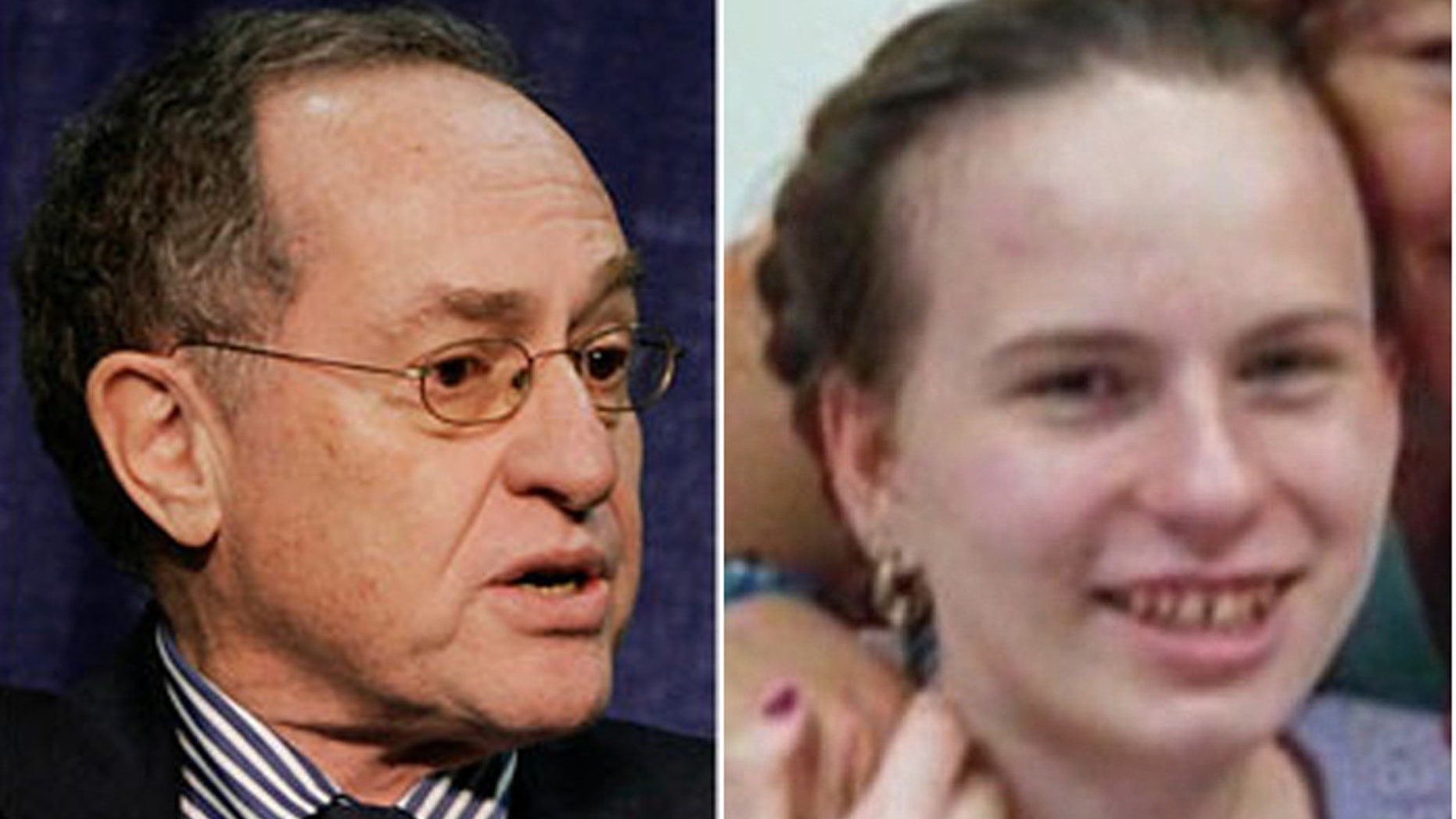 The family of Justina Pelletier, the 15-year-old girl at the center of a custody battle and diagnostic dispute between two of Boston's top hospitals, plans to take legal legend Alan Dershowitz's offer to help.
Lou Pelletier told FoxNews.com on Tuesday he was thrilled to learn the high-profile Harvard Law professor who has won several high-profile court battles wants to help him win back custody of the girl.
[pullquote]
"When you hear about a case like this you scratch your head and you say 'something else must be going on,'" Dershowitz told Fox News Channel's Mike Huckabee over the weekend.
Dershowitz told FoxNews.com Tuesday he is interested in working with the family's current legal team on "broader Constitutional issues" surrounding the case. The attorney said he isn't looking to "micro-manage litigation," but was moved to offer his help on a pro bono consulting basis after reading about the family's plight in newspaper accounts.
"I have reached out to one of  the family's representatives, and we are trying to set up a discussion on how to proceed," Dershowitz said.
The Pelletier family was left reeling last week after a Massachusetts judge gave permanent custody of the girl to the state's Department of Children and Families. In his four-page ruling, Massachusetts juvenile court Judge Joseph Johnston blasted Pelletier's parents for being verbally abusive and complicating efforts to bring the West Hartford, Conn., family together.
Dershowitz, whose 1985 book "Reversal of Fortune" chronicled his successful defense of Claus Von Bulow against charges he killed his socialite wife, has the legal chops to take on the Bay State bureaucracy, according to Pelletier.
"The people's republic of Massachusetts is so corrupt and we need to get someone of that genre," Pelletier said Tuesday.
Justina's parents said the teen's health is deteriorating as she sits -- against her parents' consent -- at the Wayside Youth and Family Support Network facility in Framingham, Mass.
"She hasn't had any blood tests in 13 months," her mother, Linda Pelletier, told FoxNews.com. "We learned yesterday that she has a urinary tract infection."
"She's awful," her father said. "She's paralyzed and has bruises on her body … It's just one thing after another."
The Massachusetts Department of Children and Families took emergency custody of Justina on Valentine's Day 2013 after doctors at Tufts Medical Center, which had been treating her for a rare condition, and doctors as Boston Children's Hospital, clashed over the cause of her medical problems, which included difficulty eating and walking.
At Tufts, Justina had been treated for mitochondrial disease, a group of rare genetic disorders affecting cellular energy production. When Justina began experiencing some gastrointestinal problems, the Tufts doctor treating her, Dr. Mark Korson, wanted the girl to visit Dr. Alejandro Flores at Boston Children's Hospital, according to the family's current attorney, Phil Moran. Flores had treated Justina in the past, Moran said, and Korson thought it beneficial for the teen to see a gastroenterologist.
What happened next was a "tragic nightmare" for Justina and her family, Moran told FoxNews.com.
Justina was taken by ambulance to Boston Children's Hospital because she was in a wheelchair at the time and a heavy snowstorm was blanketing the region. Because she arrived by ambulance, she was taken directly into the hospital's emergency room, where a "resident refused to send her to Dr. Flores" and, "declared this was his case," according to Moran. He said the unnamed resident then called upon a psychologist, who diagnosed Justina with somatoform disorder -- a mental condition in which a patient experiences symptoms that are real but have no physical or biological explanation. Justina was diagnosed with the disorder "within 25 minutes," Moran claims.
The Pelletier family rejected the new psychiatric diagnosis and wanted to bring Justina back to Tufts, Moran said. He claims the hospital tried to force the girl's parents to sign papers preventing them from seeking another opinion.
After tempers flared between the Pelletiers and staff at Boston Children's, the hospital notified the state that it suspected the parents of medical child abuse.
The girl was kept at Boston Children's psychiatric ward for nearly a year, but was then slated to be transferred to another state facility. Johnston said the family, which vented its anger in various media interviews, hampered efforts to have her placed as near them as possible. She is currently being held at the Wayside Youth and Family Support Network facility in Framingham, Mass.
Lou Pelletier said Johnson ignored the testimony of his daughter's original doctors, who stand by the diagnosis of mitochondrial disease. In the more than a year since the ordeal began, the Pelletiers have only been allowed hourly visits each week with their daughter, whose condition, they say, has deteriorated. She has not attended school or church since the family lost custody of her, he said.
Dershowitz, who said he had great respect for both hospitals, said he found it disturbing that the state would take custody of the child as a result of a dispute between two esteemed medical institutions.
"Parents have a right to be wrong, as long as they're acting reasonably," Dershowitz said. "And if two distinguished medical centers have different diagnoses, it should be the parents, not the state, that determines the course of treatment."
Dershowitz also said a gag order imposed by the judge to stop the family from talking to the press was "without a doubt unconstitutional."
Johnston's ruling leaves it up to the state Department of Children and Families to decide whether or when Justina should be returned to her family, and leaves open the possibility the girl will be in state care until she turns 18. The judge is expected to revisit the decision to award permanent custody in a follow-up court hearing on May 25.
In the meantime, Lou Pelletier said his family is appealing a decision in which Johnston backed the Boston Children's doctors, and said the family's attorneys have filed a writ of habeus corpus against Massachusetts for wrongful imprisonment.
FoxNews.com's Cristina Corbin contributed to this report.