J&J leukemia drug cuts death risk vs. chemo in new patients, study finds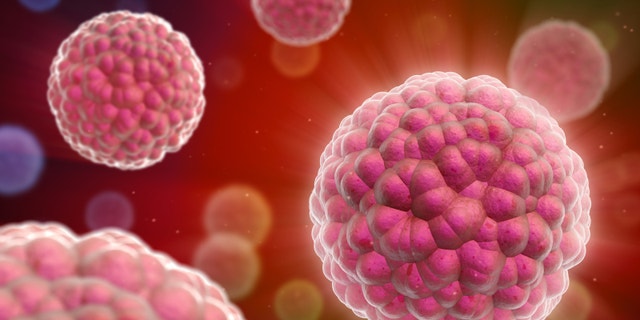 Johnson & Johnson's and AbbVie's cancer drug Imbruvica significantly reduced the risk of death and disease progression compared with chemotherapy in previously untreated patients with a type of leukemia in a late stage study, paving the way for an expanded approval of the medicine.
In the trial of 269 patients aged 65 and older with chronic lymphocytic leukemia (CLL), Imbruvica decreased risk of death by a statistically significant 85 percent compared with the chemotherapy chlorambucil, researchers reported on Sunday.
There were three deaths in the Imbruvica group and 17 among those treated with chemotherapy.
"If you move this drug into previously untreated patients, it looks even better than what we've seen before," said Dr. Jan Burger, the study's lead investigator who will present the data at the American Society of Hematology meeting in Orlando. It also appeared in the New England Journal of Medicine.
Imbruvica, a pill, is currently approved to treat CLL patients who received at least one prior therapy.
The primary measure of the study was median progression-free survival, or the time it took for the disease to worsen in half the patients in each group.
Median PFS was 18.9 months for chlorambucil and had not yet been reached for Imbruvica, known chemically as ibrutinib.
After 18 months, 90 percent of Imbruvica patients had not experienced disease progression, researchers said.
J&J has submitted data from this study aimed at gaining approval as an initial treatment for the slow progressing blood cancer, which could boost Imbruvica sales and spare patients chemotherapy side effects.
"In every measurable way it is so clearly better (than chemotherapy) that the data argue for supporting approval," said Burger from MD Anderson Cancer Center in Houston.
The companies expect a decision from U.S. health regulators in the first quarter of 2016.
The overall response rate, at least a 50 percent reduction in cancer, was seen in 86 percent of Imbruvica patients versus 35 percent for chemotherapy.
Four percent of Imbruvica patients experienced a complete response, meaning no sign of cancer and return to normal blood cell counts, versus 2 percent for chlorambucil.
Diarrhea was the most frequent side effect of Imbruvica, which also caused some hypertension and two cases of atrial fibrillation that led to discontinuation. Fatigue, nausea, vomiting and low blood cell counts was much higher in the chemotherapy group.
The discontinuation rate due to side effects was 9 percent for Imbruvica versus 23 percent for chlorambucil.