Italy's first Ebola patient is stable and being treated in Rome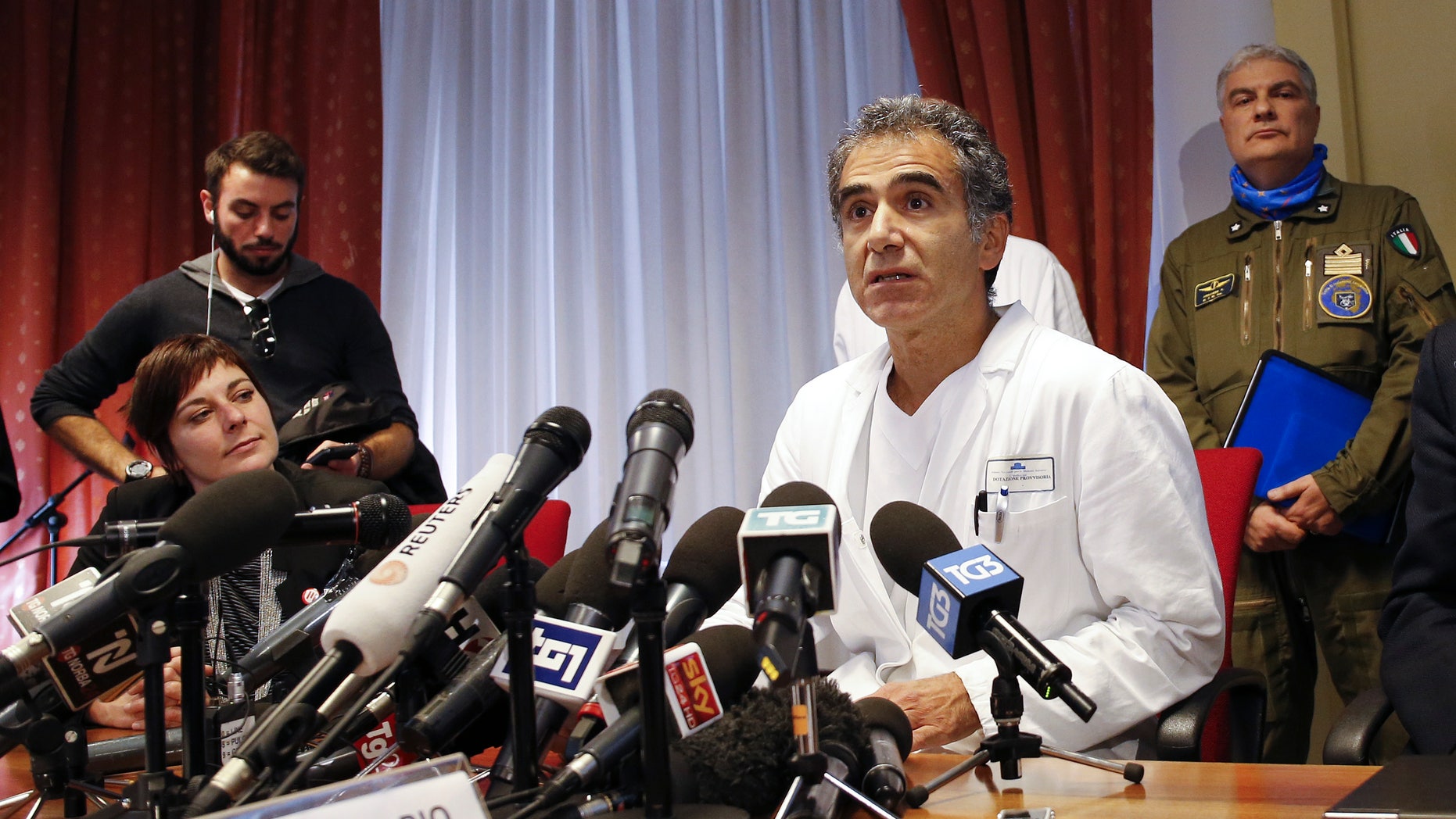 Italy's first Ebola patient is in stable condition in Rome after arriving on Tuesday from Sierra Leone where he contracted the disease while treating the sick there, his doctor said.
The man, a 50-year-old Sicilian doctor whose name was not given, was working for the Italian humanitarian organization Emergency in one of the countries hardest hit by the virus.
He will be treated with an experimental drug administered to other Ebola patients in Europe and the United States, but which has never been used in Italy before, said Dr Emanuele Nicastri, who did not name the drug.
The patient was running a fever but "is alert, collaborative and can walk," Nicastri told reporters at the Lazzaro Spallanzani infectious diseases institute in Rome.
Ebola has killed around a third of more than 15,000 confirmed sufferers in its worst epidemic to date.
Italy's air force, which brought the infected doctor back from West Africa, said earlier on Tuesday the trip had gone according to plan and he had been "calm the whole way".
Almost all cases of Ebola identified since the virus was first detected in the jungles of southeast Guinea in March have been in Guinea, Sierra Leone and Liberia.
The United Nations warned on Monday it would not meet its overall target of containing the virus by Dec. 1 because of rising cases in Sierra Leone, but said it would meet or exceed the target in other areas.