Is smelling gasoline a dangerous addiction?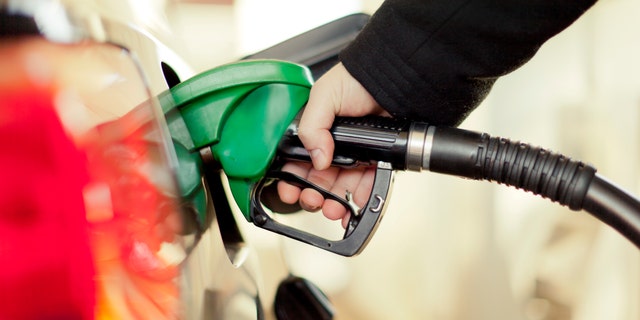 If you've ever pulled up to a gas station and actually enjoyed the strong gasoline odor, you're not the only one. Although not everyone does, many people do find the smell a pleasant one. Some even like it so much that they go on to form an addiction to the smell.
That's what happened in Theresa's case, although Theresa, who appeared on the TLC series "My Strange Addiction," didn't set out to find such an addiction. Theresa realized she enjoyed the smell of gasoline at a young age after her father simply asked her if she wanted to smell his gas can one day when she was 13 years old.
"That was all it took," Theresa said. Years later, Theresa kept bottles of gasoline around the house so that she could sniff them every few minutes.
DRINKING 2 OR MORE DIET SODAS A DAY LINKED TO STROKE, HEART DISEASE: STUDY
What Theresa might not have realized was the potential for harmful health effects she was exacerbating in her body.
Gasoline typically includes over 150 chemicals mixed together, states the CDC's Agency for Toxic Substances and Disease Registry (ATSDR). One of those chemicals is benzene, which emits a sweet odor that some people may find pleasant.
However, the smell of gasoline is toxic, especially when breathed in large amounts.
A small to moderate amount of gasoline can cause dizziness, headaches, euphoria, irritability, drowsiness and loss of memory, says the ATSDR. However, large amounts could lead to hallucinations, seizures, loss of consciousness and even death.
Because inhaled gasoline can easily enter the bloodstream, chemicals inside it like benzene have been known to cause leukemia, states the CDC. However, this usually happens under long-term exposure.
Sniffing gasoline is considered an abuse of inhalants, similar to abusing cleaning products. According to the National Institute on Drug Abuse, most of these inhalants act as a suppressant for the central nervous system.
That means inhalants cause lack of coordination, slurred speech or dizziness when they're abused. After several repeated inhalations, the abuser can become impaired and even lose consciousness.
WOMAN LEFT WITH 1 NOSTRIL HOLE AFTER BOTCHED SURGERY TO FIX DOG BITE
According to the ATSDR, gasoline toxicity occurs in people who sniff it intentionally or who work around gasoline on a regular basis. To protect workers, the Occupational Health and Safety Organization has set the legal limit for work spaces around gasoline at 300 ppm. Levels around 10,000 to 20,000 ppm have been known to cause death.
That's not to say that everyone who enjoys the smell of gasoline is addicted. For some people, it may simply trigger happy memories of their childhood, Dr. Alan Hirsch told Greatist. Hirsch is a neurologist and psychiatrist who specializes in smell and taste.
The smell can evoke good memories of family time spent around vehicles or the independence of learning to pump gas for the first time.
CLICK HERE TO GET THE FOX NEWS APP
But no matter the reason for your enjoyment of the toxic fumes, you may be allowed a small satisfaction in them. However, sniffing gasoline intentionally could lead you to addiction—and even toxicity. In turn, that could result in harmful health consequences.
In other words, don't let your enjoyment of gasoline fumes go any farther than the indirect aroma of the gas station.