Iowa teen dies in freak hammock accident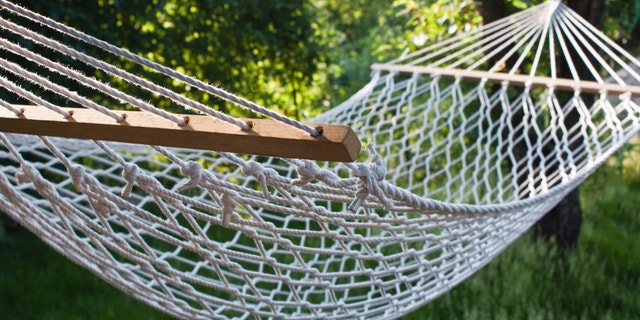 A middle school in Des Moines, Iowa, is mourning one of its most promising students, who died in a freak hammock accident on Saturday. Police say 13-year-old Peri Sagun was killed when she joined her 16-year-old sister in a hammock that had been strung up between a tree and a brick light post in the family's yard, the Des Moines Register reports.
When Peri jumped into the hammock that her sister was sitting on, the 5-foot-tall brick column collapsed on her head. The teen, who would have graduated from eighth grade at St.
Augustin School next week, was rushed to a hospital but died soon after she arrived. A city official tells the Register that brick columns are considered decorative features; as such, there aren't any regulations about how much they can hold or any restrictions on building them.
This one reportedly wasn't reinforced. Peri, an honor roll student and 2016 Presidential Scholars honoree, will be honored at next week's graduation ceremony, where her family will be given her diploma, KCCI reports.
"The glow from Peri was felt when she entered a room, even to those who didn't know her," the school said in a statement. An obituary calls the teen a "radiant blessing" and notes that Peri means "fairy" in Turkish.
She "was truly magical and exemplified the meaning of her name in many ways," it continues. "She dreamed about sunshine, college, and a career as an interior designer." (A freak basketball accident killed this 16-year-old in March.)
This article originally appeared on Newser: Iowa Girl, 13, Dies in Freak Hammock Accident
More From Newser