Invest in yourself by decreasing stress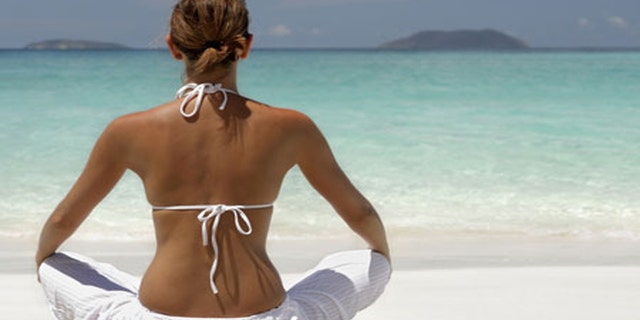 Stress can be unbearable at times – whether you are a man or a woman. Speaking as a mom and a business owner, I think being a mom is the hardest job of all. As women, we tend to nurture our families, our friends and even our businesses before we take care of ourselves. So it doesn't matter if you go to work every day or if your job is taking care of your family, you need to make time for yourself.
Unfortunately, I think the deck is still stacked against women in business. The reality is we still don't get equal pay or equal opportunities without hitting the glass ceiling. And when we do succeed, we add stress to ourselves by treating our business like our family and putting it ahead of our own health.
I have a friend who is the perfect example of this. She owned her own business and had a lot of stress trying to deal with her board of directors, making payroll, and all the other issues that come along with being in charge. When she started having pain in her arm one day, she ignored it and kept working until she got short of breath. By the time she got to the hospital, she had permanent damage to her heart.
As a business woman, I finally figured out that I can't do it all. I have to find a balance that works for me, my family and my business. I started out by making a list of three things that I was going to do for myself. First, I made a promise to myself that I would eat better. If I don't have time to cook, that may mean ordering in from a good restaurant or signing up for a delivery service to bring quality meals right to my home. I also like to stop at Fresh and Easy on my way home so I can pick up something quick that's ready to cook. That way I don't have to remember to take something out of the freezer or plan too far ahead when I don't know how my day will go.
I also plan to take a quick computer break several times a day. That may mean getting up from the chair and walking around for a bit, or it may just mean turning my chair away from the monitor and spending a few minutes meditating or thinking about something I have planned that I'm looking forward to, like my weekly yoga night.
Once a week a group of friends come to my home for yoga and a potluck-style dinner. We de-stress doing yoga then keep on de-stressing with great conversation, laughter and a little bit of wine to top off the evening. Part of the value of this kind of de-stressing is being able to look forward to it every week. Even when I'm out of town traveling, the rest of the girls meet at my house on the usual night.
Once you come up with your three things, make them part of your routine. Don't give yourself any room to make excuses. You'll always have other things to do, and chances are good you're going to be tired. But this kind of personal time is what helps recharge your batteries so you can keep doing those other important things at the high level you expect of yourself.
If it feels selfish to take time for yourself, try thinking of it this way. If you want to bring your best game to the table for your business, you can't do it if you're running on empty. If you want to be a positive influence or a source of joy to your friends and family, you need to replenish that supply inside yourself by surrounding yourself with people and activities that bring joy to your life.
When you are more relaxed and happy, you will be more successful at everything you do. It all comes back to paying attention to what your body is trying to tell you. Investing in yourself by reducing your stress will help you profit in all aspects of your life.
Michelle King Robson (pronounced robe-son) is one of the nation's leading women's health and wellness advocates. She is the Founder, Chairperson and CEO of EmpowHER, one of the fastest-growing and largest social health companies dedicated exclusively to women's health and wellness. In 2011 EmpowHER reached more than 60 million women onsite and through syndication expects to reach more than 250 million in 2012.