Instagram model dies after promising followers terminal cancer was 'only a phase'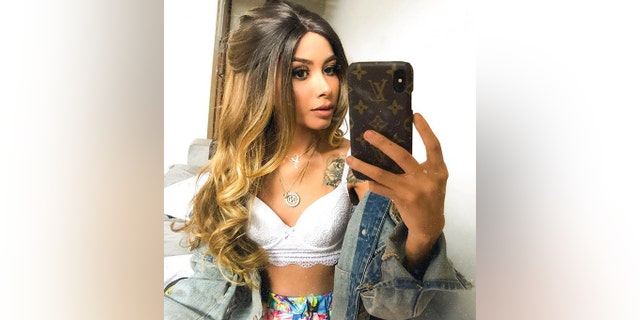 A popular Brazilian model who documented her fight against cancer on social media has died.
Nara Almeida regularly updated her 4.5 million followers about her treatment as she bravely battled stomach cancer.
The 24-year-old blogger wrote inspiring posts and was praised online for showing the reality of life with cancer following her diagnosis in 2017.
Almeida passed away at the Nove de Julho Hospital in Sao Paulo, Brazil.
The news of her death was posted to Instagram by her boyfriend of two years, Pedro Rocha.
"Unfortunately Nara passed away last night, after so much fighting I wanted to have her forever, but she deserved to rest," Rocha wrote. "Her death leaves a huge space in my heart but she is going to live forever inside me, she will always be my inspiration, making me see the world in a better light."
"I am sure she will continue conveying her strength to many people, as this was her goal," he said. "Rest in peace my love."
The touching post received more than two million likes.
Almeida was diagnosed with stomach cancer in August 2017, and shared each stage of her treatment with her followers in photos and videos.
She remained positive throughout, despite being told that the cancer had spread to her other organs.
"The doctors gave me the confirmation that my case was aggravated, there is no possibility of a cure," she wrote, after receiving the devastating news. "But once again I repeat to you, 'IT'S ONLY A PHASE', I'm sure this will not be my end."
"Only I and God know what I've already been through, how many traumas, how many sleepless nights crying in pain, only he and I know!" she wrote in March. "I want it to end soon God, you understand my heart, help me give me the strength and strength to continue I beg you."
Weeks later, she announced the start of her immunotherapy treatment with a photo of her raising her arm in the air with strength as she rested in her hospital bed.
"I believe that in the end everything will work out and I will come out of it very strengthened and ready to help other people," Almeida captioned the photo.